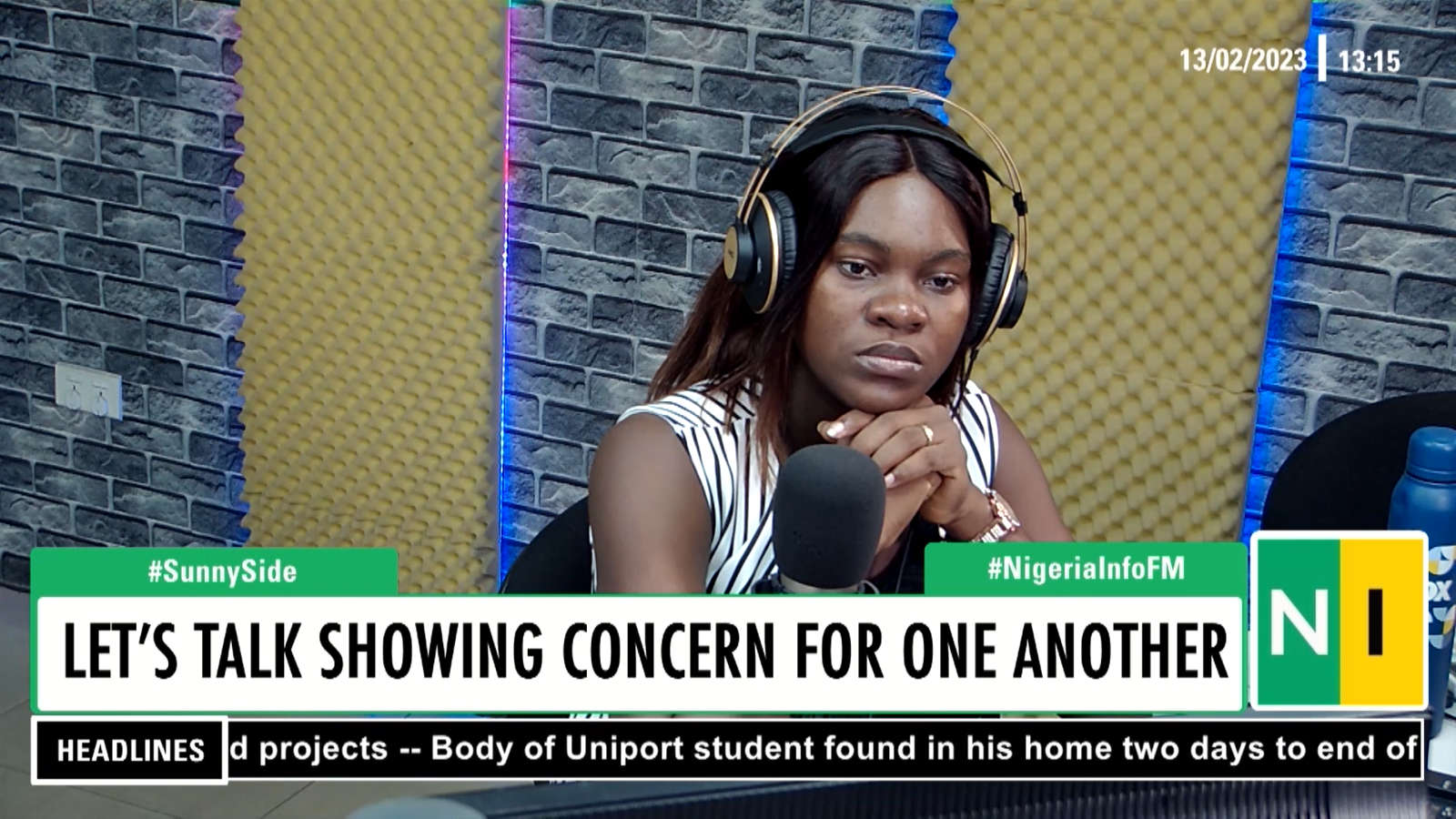 A first-class Master's student of the University of Port Harcourt was found dead in his off-campus residence a few days ago.
His neighbours were said to have seen him last some days before he was found, which prompted a conversation about showing concern for one another on Nigeria Info's Sunny Side.
Denise Dennis-Worlu asked the following questions:
At what point should we raise an alarm about someone's whereabouts?
How often should we try to check up on a friend, colleague, or neighbour?
Callers answered these questions with their own personal experiences.
One caller said whenever he gets calls from people, it is usually because they want something from him. He said he still sees it as "a positive" because he feels honoured to be considered a helper.
Another caller believes Social Media has made communication and connection better, but he still feels it is necessary to call people and show genuine concern for them.
See the video below for more: