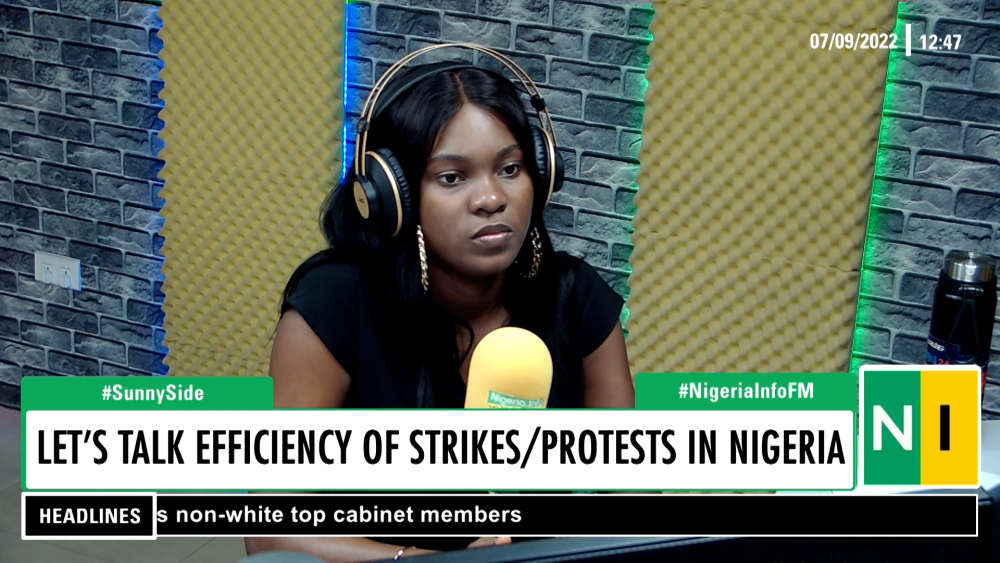 Strikes and protests are gradually becoming a trend in Nigeria as various unions, sectors, and associations including some government agencies have resorted to industrial action or protest to register their displeasure over varying demands.
Academic Staff Union of Universities, ASUU, Parliamentary Staff Association of Nigeria, PASAN, Aviation workers, Electricity workers, and National Association of Resident Doctors, NARD are amongst few that have either embarked on a strike or issued ultimatums threatening to down tools.
How effective are strikes and protests in permanently resolving issues in Nigeria?
This was the conversation on Nigeria Info's Sunnyside with Denise Dennis Worlu, which had callers share different opinions on the potency of these industrial actions in forcing the Nigerian government to address the demands of these striking groups.
Reacting to this, a caller says industrial action is the only language the Nigerian government understands.
"Our government may be insensitive but there will be a result," he stated.
Also, he noted that recurring strikes only mean the citizens have not gotten it right by voting in the right leaders. He urged Nigerians to get involved in the electioneering process and vote right come 2023 general elections.

See video: