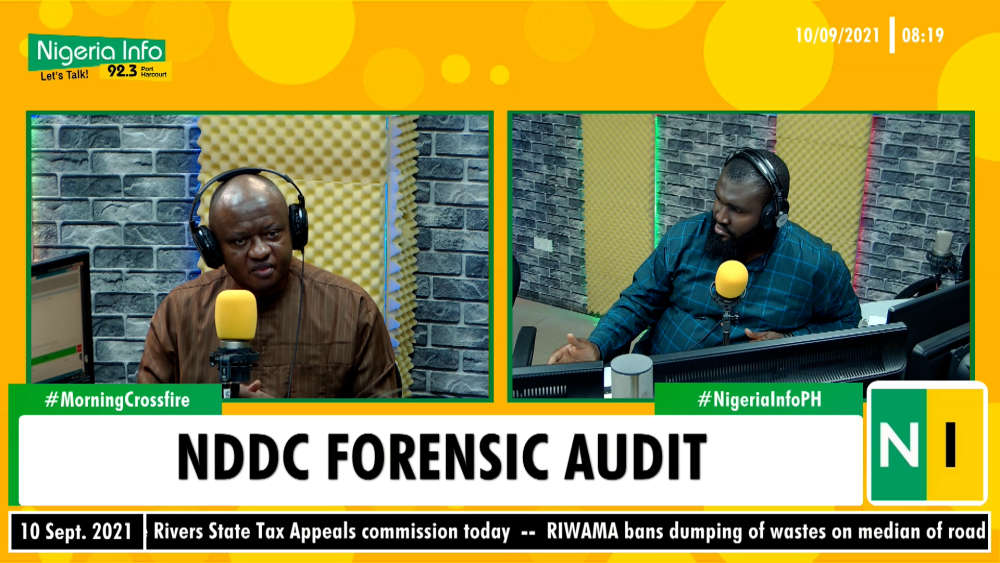 Pan Niger Delta Forum, PANDEF, has alleged that the NDDC forensic audit report is aimed at discrediting the Niger Delta. 
The spokesperson of PANDEF, Ken Robinson, who was a guest on the Morning Crossfire with Sam Chinedu, said "there was no forensic audit", that "some persons sat in an hotel room and came up with concoctions".

Mr Robinson while explaining the position of the forum, said it is not fighting the report but "pointing out fallacies" in it.

Watch >>>>