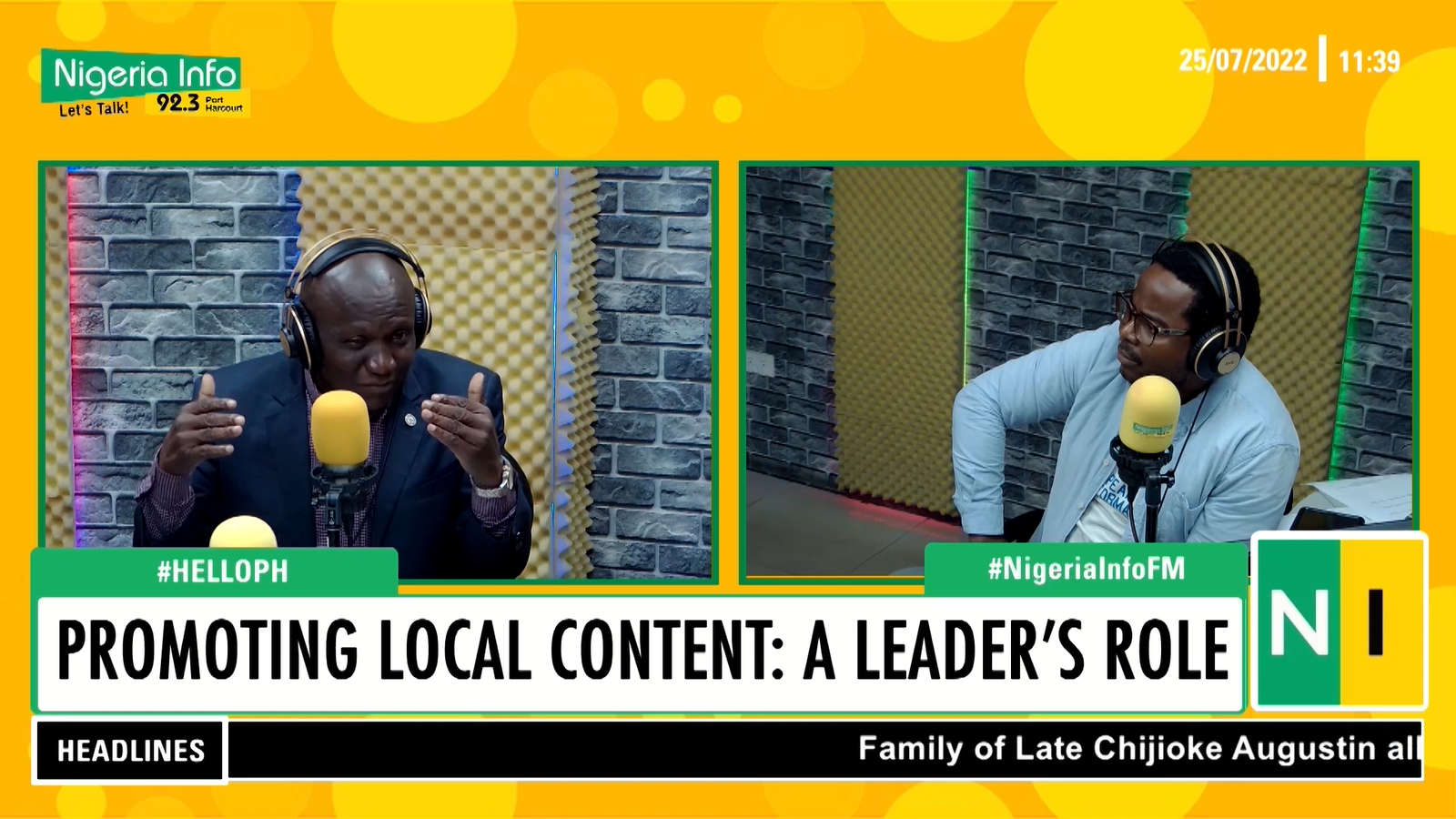 There are two topical issues trending on Nigeria's social media space this week: Tobi Amusan's world-breaking record in 100m hurdles, and the naira depreciating to the dollar.
Amusan's feat has stirred conversations around local content and homegrown talents, especially how the Nigerian system contributed positively or negatively to the athlete's career and success.
On the other hand, the Naira has not fared well against the dollar in the past few days, getting to as high as N670 in the parallel market.
Leadership expert, Alfred Oladapo, dealt with these two subjects through the lens of local content, dissecting the role of Nigerian leaders in promoting Nigeria.
He told Jude Omamegbe on Nigeria Info's Hello Port Harcourt that Nigerians who are "preserving their loot" are responsible for the depreciation of the naira to the dollar.
"We've become evil geniuses in finding ways to hide what we steal, what we're not entitled to", he said.
Dr Oladapo added that local content goes beyond the business and production sectors, but also encompasses the behaviour and culture of Nigerians.
See video >>>