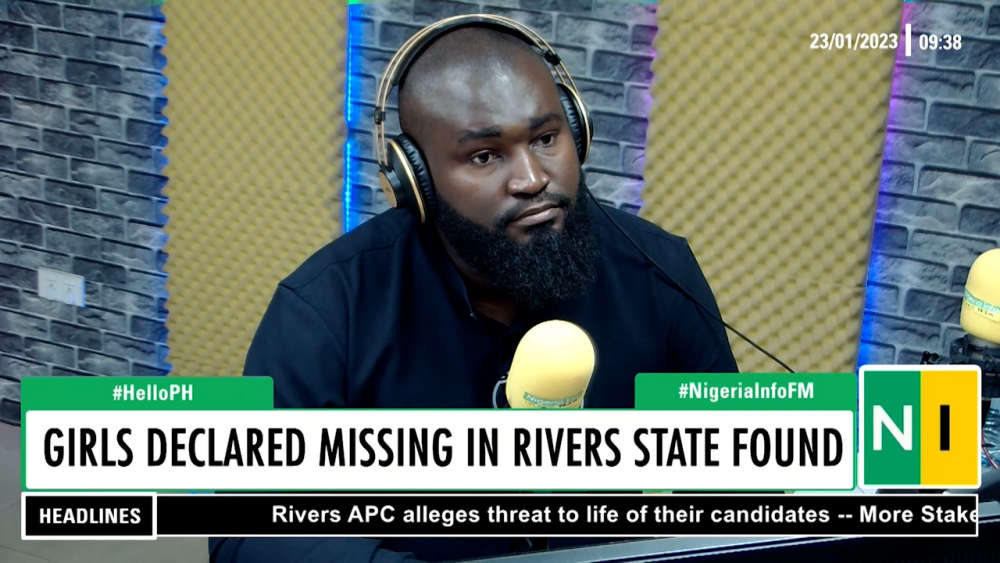 Three teenage girls have been found after they were reported missing by their families in Port Harcourt at different times.
Family members say they were sent on an errand before their disappearance.
Discussing the safety and security of children in Rivers State, Sam Oracle Chinedu asked callers on Hello Port Harcourt, how early parents should send their wards on errands outside the home.
A caller reacted saying sending children on errands outside the home is not the problem but rather the rising spate of insecurity in Nigeria.
He believes kidnapping can only stop when the insecurity challenge rocking parts of the nation is addressed.
See video: