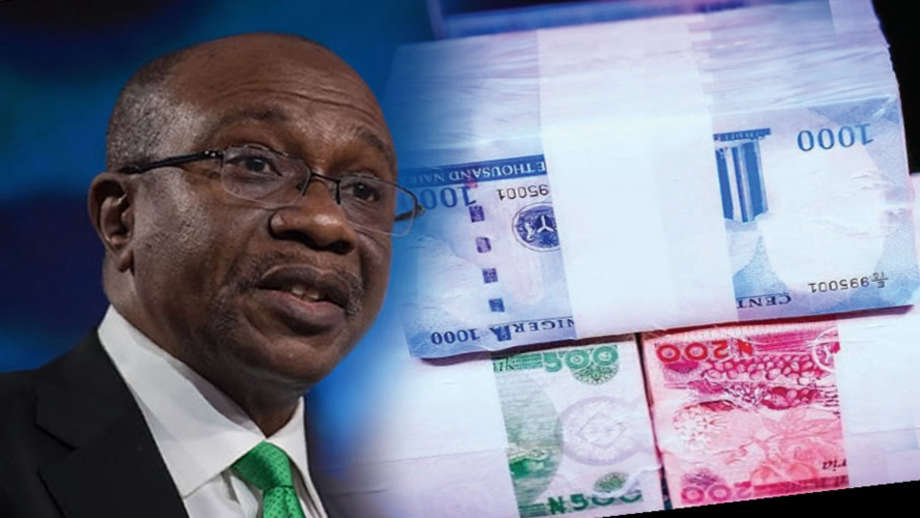 The Central Bank of Nigeria (CBN) has denied scarcity of the new naira notes as alleged by some Nigerians.
The CBN Governor, Godwin Emefiele, represented by Musa Jimoh, the bank's Director of Payment System Management, denied the allegation at a news conference in Jos.
"The CBN has massively supplied the new notes to commercial banks to dispense both at counters and ATMs.
"This is to enable quick circulation and we want to advise commercial banks to desist from keeping the cash away from the public or face the stiffer sanction," he said
Emefiele advised citizens to deposit their old notes at any commercial bank and get new ones with immediate effect, insisting that the 31 January deadline remained sacrosanct.
The CBN governor explained that the decision to redesign the currency shows that the apex bank is in tandem with global standards, adding that currency notes ought to be redesigned within five years.
He, however, regretted that it took Nigeria nine years since such changes were last effected.
Meanwhile, Nigerians are worried about the inability to swap the old notes for new ones.
Some businesses in Lagos, Abuja, and Kano have stopped accepting the old notes and customers who are stuck with them have been unable to change them for the redesigned notes due to their scarcity in banks.