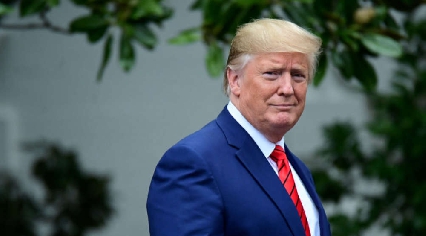 ​​​​​​​The US State of New York through Attorney General Letitia James has filed a civil fraud suit against the former president and three of his children
The suit alleges "numerous acts of fraud and misrepresentations" and seeks a $250 million judgment and a ban on members of the Trump family leading a company in the state.
Attorney General Letitia James made the announcement during a press conference Wednesday morning, stating that the Trump Organization has made "over 200" false valuations of assets over the last 10 years.
Trump, Donald Trump Jr., Eric Trump, Ivanka Trump, longtime Trump Organization CFO Allen Weisselberg, longtime Trump Organization executive Jeffrey McConney, Donald J. Trump Revocable Trust, Trump Organization, Inc., and others are listed as defendants on the case docket.
The lawsuit is the latest of Trump's myriad legal troubles, including:
1. Manhattan's District Attorney is investigating whether the Trump Organization committed fraud in its real estate deals.
2. The Justice Department is looking into the potential illegal retention of classified documents by Trump after he stepped down from office.
3. The DOJ is investigating the possibility that Trump may be involved in attempts to overturn the 2020 election in different states.
4. Georgia's district attorney's office is investigating election tampering after Trump last year asked the state's top election official to "find" the votes necessary to reverse Biden's victory.