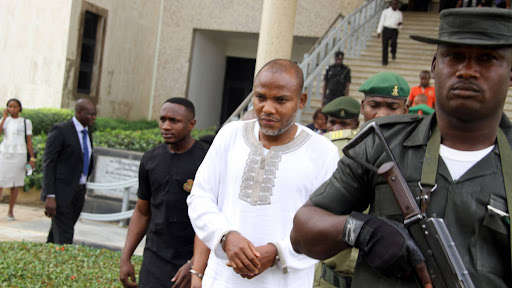 There are indications that the leader of the Indigenous People of Biafra (IPOB), Nnamdi Kanu may be released soon.
President Muhammadu Buhari says he is considering the request demand by a group of Highly respected Igbo leaders for the release IPOB leader.
This was made known in a statement signed by the Special Adviser to the President on Media and Publicity, Femi Adesina.
Earlier on Friday, a group of highly respected Igbo leaders led by the First Republic Parliamentarian and Minister of Aviation, Chief Mbazulike Amaechi; former governor of Anambra State, Chukwuemeka Ezeife; former President of Igbo-Socio cultural group, Chief Barrister Goddy Uwazurike made the request when they visited President Buhari at the statehouse in Abuja.
But the president noted that the request was ''an extremely difficult demand."
President Muhammadu Buhari stated that since his assumption into office, he has never interfered into matters that concern the judiciary.
He added that the implication of the request made by the Igbo leaders who were visiting him is '' very serious.''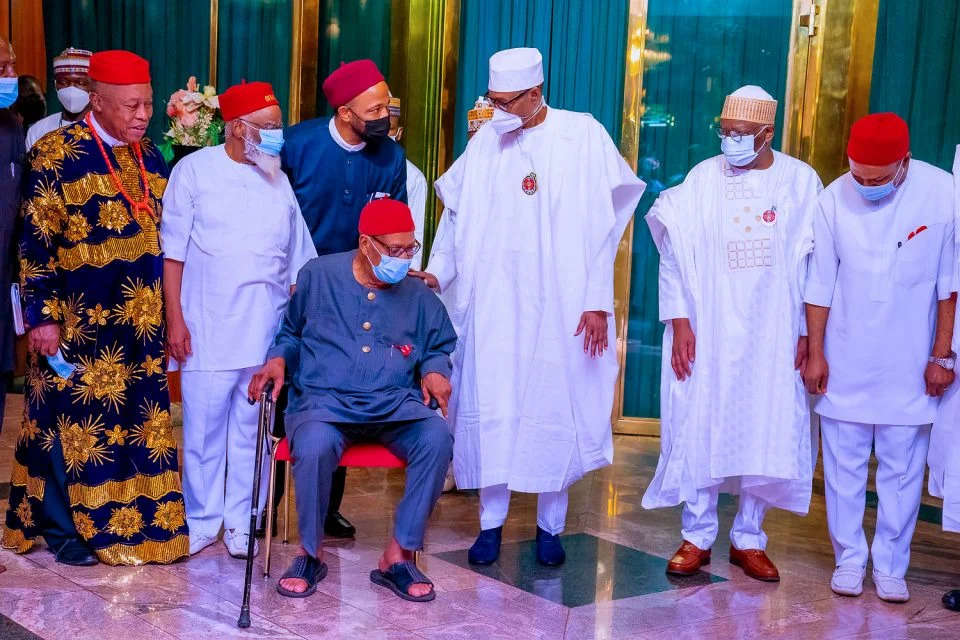 ''In the last six years, since I became President, nobody would say I have confronted or interfered in the work of the Judiciary,'' President Buhari stated.
According to the President, Kanu should be allowed to ''make his case in court, instead of giving very negative impressions of the country from outside.
"I feel it's even a favour to give him that opportunity," President Buhari noted.
Meanwhile, former Aviation Minister, Chief Amaechi described the situation in the South East as ''painful and pathetic'' insisting that it has affected businesses and education.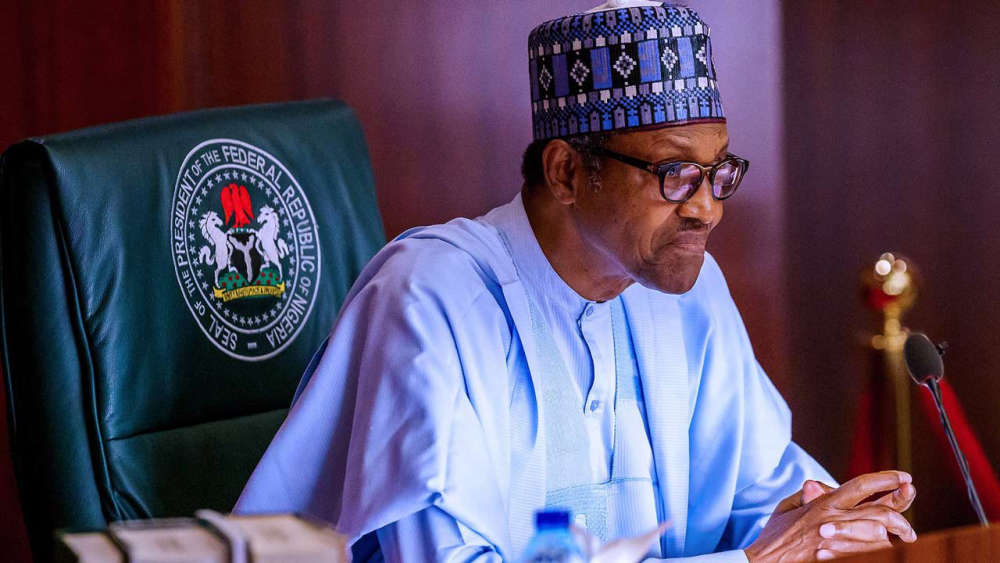 He asked that the leader of the proscribed IPOB, Kanu be released to him as the only First Republic Minister alive "not because I have anything to do with them (IPOB), but I am highly respected in Igbo land today."
Chief Amaechi added that he wants the President to be remembered as one "who saw Nigeria burning, and you quenched the fire."
Kanu jumped bail and fled Nigeria in 2017 during his trial for a treasonable felony.
He was rearrested in July 2021 but the Nigerian government is yet to explain how this happened.