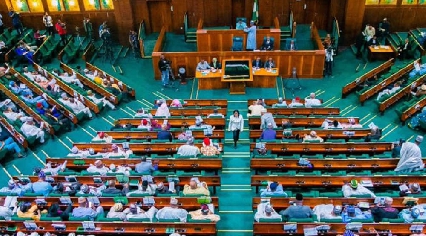 Nigeria's House of Representatives has passed the Electoral Act Amendment Bill with a provision to use electronic transmission where possible.
The House of Representatives has passed the Electoral Amendment Bill.
The bill was passed on Friday after Opposition lawmakers staged a walk-out in protests against refusal to allow an amendment to Section 52(2) of the Electoral Act.
The clause allows the Independent National Electoral Commission to determine when, where and how voting and transmission of results will be done.
Earlier, the Nigeria Communications Commission told the House that less than 50 percent of polling units in the country have a 3G network to electronically transmit electoral results.
The Green Chamber also approved 3% equity shares for the oil-producing communities in the Petroleum Industry Bill, PIB.