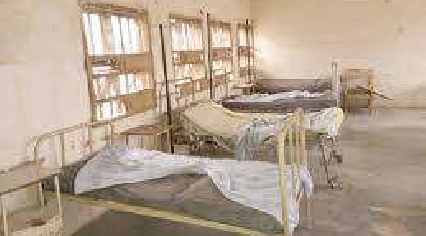 Rahama Ismail, a housewife, and mother of two, died recently at Guringawa community in Kumbotso local government area of Kano State after giving birth to a baby boy at home.
This happened at midnight following a failed attempt to get her to the closest health centre.
She bled uncontrollably and died two hours after the delivery. Her baby, born while still in the amniotic sac, died shortly after.
This was because there was no professional with the needed experience to unclothe it from the sac.
Rahama's death is still fresh in the memory of her neighbour, Samira Garba Abubakar, who narrated how she tried to save her intimate friend.
"When she went into labour at night, we did not meet anybody at Gwagwarwa Health Centre.
"We knocked on the door of one health worker in the neighbourhood, who attempted to help but said she had no glove and other kits at home.
"After running helter-skelter, Rahama was able to deliver the baby inside her room. We were very happy, but the joy only lasted for a moment as the baby came out in the amniotic sac.
"We were confused because we didn't know how to remove the baby from the sac. He died eventually when there was no help," Samira explained in tears.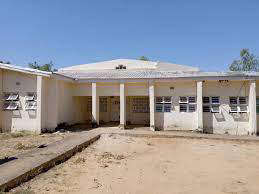 Health Centres Close at 3 pm, No Weekend Service
Samira explained that maternal mortality has become common in the area.
"Rahama was the second neighbour that I lost to such incident last year alone and many of such had happened in the past because our health centre closes at 3 pm daily and they (health workers) don't even come to work on Saturday and Sunday," She lamented.
The situation is similar in other Kano suburbs, including 'Yar Gaya in Dawakin Kudu LGA; Gawon Bature and Sai Lafia in Makoda LGA; and Gwanda in Dambatta LGA.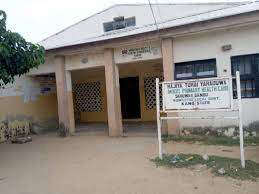 The villagers usually travel long distances of up to 15 kilometres to access medical centres.
One of the residents, Dahir Garba told Nigeria Info that the lack of weekend services and shift rotation among workers has led to the deaths of several people in villages in Warawa LGA.
"All Primary Health Centres in the entire Warawa Local Government close around 3 pm. There's no weekend service.
"Pregnant women and other patients used to travel to Wudil LGA or Dawakin Kudu General Hospital for medical attention and many people have lost their lives during emergency situations at night," he explained.
Kano Residents Disguise to Get to Hospitals in Jigawa State
Gawon Bature village in Makoda LGA of Kano State shares a boundary with Kasaure town in Jigawa State.
The villagers leverage the proximity to gain access to a general hospital in Kasaure for urgent medical attention, especially at night.
Of course, they have to be smart about it because they have to claim to be indigenes of Jigawa State before they could be attended to.
Sani Abubakar narrated their ordeal.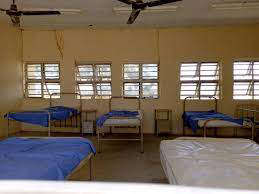 "Kano government officials only come here to collect tax on our farmlands. They usually threaten to confiscate our lands if we fail to pay.
"As you can see, we don't have a functional hospital here. We always run to Kasaure and lie to their officials that we are Jigawa indigenes because they won't attend to us if they found out we come from Kano
"Many people, including pregnant women have died in this village due to critical situations at midnight."
Women Trek 15km to Access Medical Services –Villager
Residents of Gwanda village in Dambatta LGA who are predominantly farmers are not exempted from the untold hardship.
A villager, Abdullahi Sule explained, "Truly we have a Primary Health Care facility here but you will not meet anybody there now because today is Saturday.
"There's no medical doctor, even on a weekday. Our wives usually trek about 15 kilometres to the nearest hospital that runs a 24-hour service."
In addition to the inability of the health centres in Kano to run 24-hour shifts, the state of the facilities is worrisome.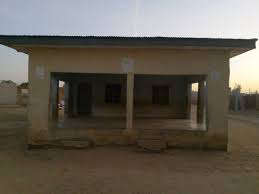 Kano has 40 general hospitals, and most of the standard ones are within the metropolis, which covers just eight out of 44 local government areas in the state.
Nigeria Info observed that the 40 government general hospitals are overstretched by the overwhelming influx of patients from every nook and cranny of the state.
Women are usually discharged shortly after they deliver their babies, even when they're medically unfit to leave the hospital.
This is done to accommodate other patients in a never-ending queue.
Poor State of 1,200 Primary Health Care Worrisome –Official
Kano State has about 1,200 Primary Health Care Centres (PHCs) to complement its limited general hospitals.
The Executive Secretary of the state's Primary Health Care Management Board, Dr Tijjani Hussaini admitted that many of the PHCs lack the required personnel and facilities to run 24-hour and weekend services.
"In Kano, we have about 1,200 PHC facilities in various categorisations.
"First, we have the Standard PHC; second, Health Clinic and lastly, Health Post.
"Out of these, only the first category which is Standard PHC facilities are expected to run 24-hour services," he explained.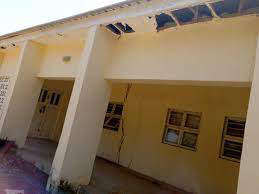 "In an ideal situation, the standard PHC facilities must have 13 rooms to run delivery, antenatal, postnatal, family planning, and immunisation services as well as a laboratory, but many of our PHC facilities do not have such capacity
"Only 200 of the facilities are running 24 hour-services, even though they are still not up to the required standard, we consider them to be standard because they are registered under the State Contributory Health Care Programme."
According to him, not all LGAs in Kano have general hospitals, citing Kunci and Albasu among the excluded LGAs.
"That is why we can't post doctors to those LGAs because there are no facilities for doctors to work in such locations.
"Apart from that, many doctors and other health workers are running away from the villages due to poor amenities," he lamented.
Dr Tijjani bemoaned the statistics of maternal mortality in the state due to poor health care facilities and their inability to run 24-hour services as worrisome.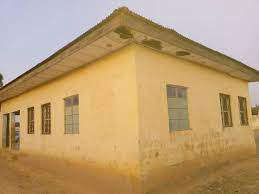 He said there are plans to recruit more medical workers to complement the 10,000 workers on the board's payroll.
On his part, the Kano State Commissioner for Health, Dr. Aminu Ibrahim Tsanyawa said his priority is how to decongest the general hospitals within the metropolis.
He plans to do this by improving the services of the Primary Health Care Centers across the State.
He believes this will yield positive results.