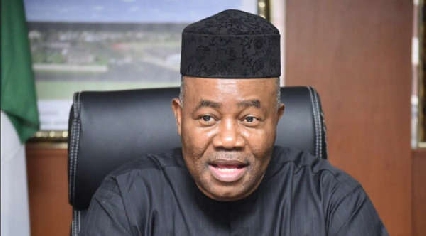 The Supreme Court has affirmed the election of Godswill Akpabio as the candidate of the All Progressives Congress (APC) for Akwa Ibom North-West Senatorial District.
In a unanimous decision on Friday by a five-member panel, the apex court upheld Akpabio's arguments challenging the Court of Appeal's judgement.
According to the lead judgment read by Justice Ibrahim Saulawa, the apex court held that the Court of Appeal had no jurisdiction to interfere with party nominations, which, it argued, are internal political party matters.
After resolving 10 issues Akpabio raised before the Supreme Court panel, it vacated the Abuja Court of Appeal judgment of November 14, 2022, which had earlier directed the Independent National Electoral Commission (INEC) to recognize Udom Ekpoudom as the legitimate candidate for the Akwa Ibom North-West senatorial contest.