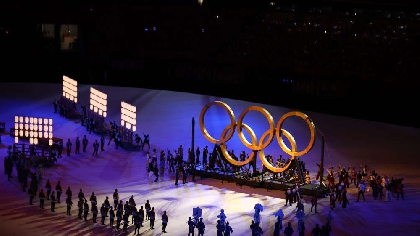 The games which are to be held without fans was delayed due to the Coronavirus pandemic.
A year later than planned and after months of speculations and calls to cancel the games, the 2020 Tokyo Olympic Games finally kicked off with the opening ceremony on Friday in Tokyo.

The games which are to be held without fans was delayed due to the Coronavirus pandemic.

A video showing athletes training at home during the coronavirus pandemic started the show inside the 68,000 capacity stadium and took place before a few hundred officials and dignitaries including US First Lady Dr. Jill Biden and French president Emmanuel Macron.

Thomas Bach, president of the International Olympic Committee (IOC) while speaking at the ceremony said it was a "moment of hope."

He said, "Yes, it is very different from what all of us had imagined. But let us cherish this moment because finally we are all here together."

The opening ceremony had faced many a scandal before it started on Friday with its director fired on the eve of the Games for historic jokes about the Holocaust, days after its composer resigned after it emerged he had bullied classmates with disabilities at school.

Speaking further, Bach said, "This is the power of sport, the message of solidarity, peace, and resilience. My fellow Olympic athletes, you had to face great challenges on your Olympic journey."

"You did not know when you could train again, if you could see your coach tomorrow, if your teammates would be with you for the next competition, or if this competition would take place at all.

"You struggled, you persevered, you never gave up. And today you are making your Olympic dream come true. You are true Olympic athletes."

While a moment of silence was observed to remember those who had been lost to COVID-19 and the Olympians who had passed away, including the Israeli athletes who lost their lives in Munich 1972, 23-year-old Japanese Tennis star Naomi Osaka had the honour of lighting the Olympic cauldron.

And so, the games are officially started.

Nigeria, competing in its 17th Olympics has a total of 60 athletes taking part in 10 sports.