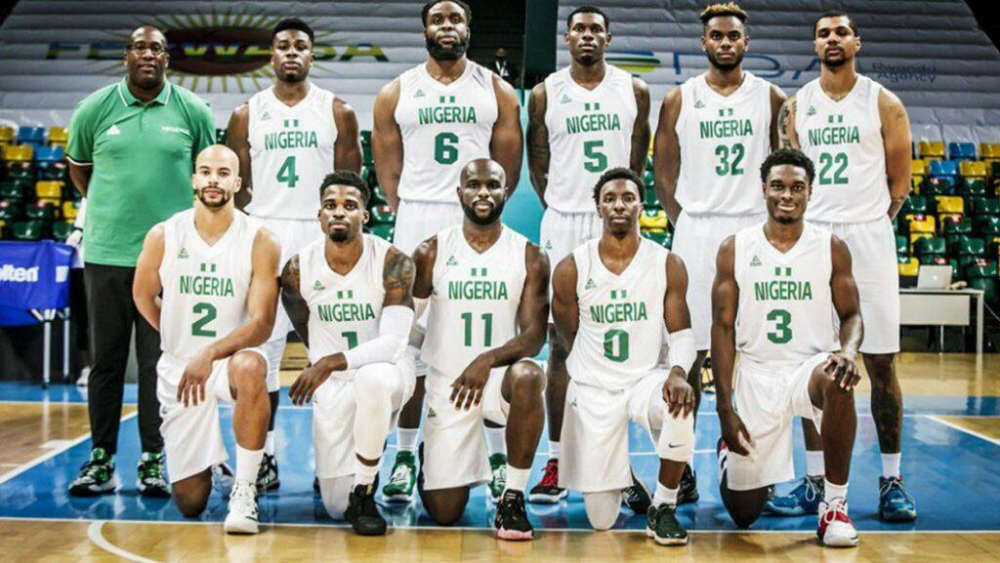 Nigeria's male basketball team, D'Tigers may have started their 2021 Afrobasket campaign on a winning note but former captain, Olumide Oyedeji believes it will be difficult for the country to win the ongoing competition in Kigali, Rwanda.
Olumide in an interview with Sports Drive on 95.1 Nigeria Info, Abuja says Nigerians should limit their expectations especially after the dismal outing of the team at the Tokyo 2020 Olympics where they lost all group games.
Nigeria beat Mali 81 - 73 in their opening game of the Afrobasket competition but Olumide insists the dismal outing at the Olympics did not come as a shock.
"What happened in Tokyo was not surprising to me. Because when you have played the game before, you'll probably know what is likely to happen, so I'm not surprised that team Nigeria could not win a game at the Olympics.
As for the Afrobasket, I can see the team going through at least the group stage, but they should never take things for granted because no team is a pushover.
"I see them in the quarterfinals for now but anything after the quarter-final, anything happened.
"Winning the Afrobasket is a long shot for me for now, especially when you have a team like the Tunisians in the tournament. It is going to be tough for Nigeria to win the Afrobasket," he concluded.
The former D'Tigers captain also added his voice to the issue on the non-invitation of NBA players to the tournament.
Mike Brown, D'Tigers head coach, had in a media parley on Monday decried the "bad timing" of the 2021 AfroBasket, billed for August 25 to September 5, stating that it coincides with the training camp of several NBA teams, hence some of the big names that represented the country at the Tokyo Olympics will not be available.
But Oyedeji says there is more to it than what Nigerians have been made to believe.
"We have not managed our situation well, that's why we could not invite NBA players for the Afrobasket because we exceeded the number of NBA players that we can use.
"What I can just say is that something is fishy, there's something they are not telling us. I play the game I've been around players, none of the players at the Olympics at the Afrobasket? There's something fishy, there is something you're not telling us. Let's just leave it at that.
"Let's see how we can support the team to do well at the Afrobasket, there is no way all your players are going to tell you that they cannot come." Olumide wondered.
D'Tigers are in group C alongside Mali, Kenya and Ivory Coast. The team will play its next game of the tournament against Kenya on the 27th of August.