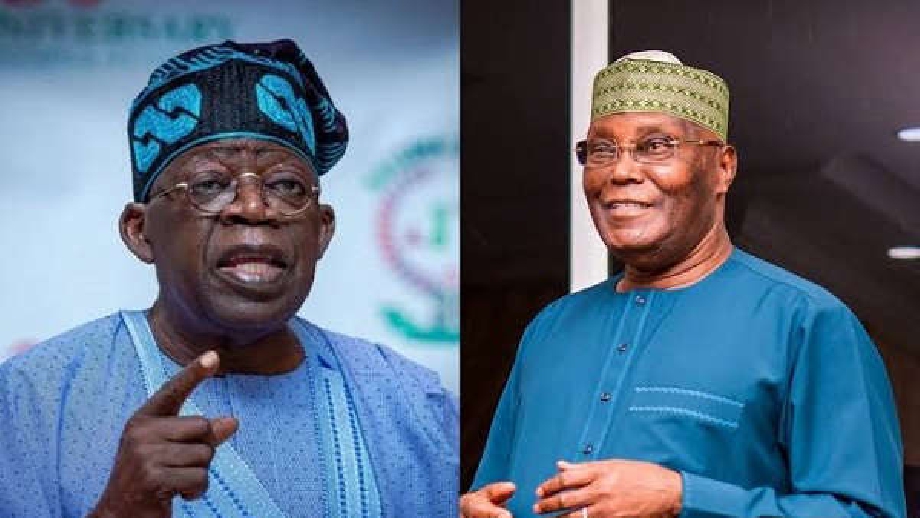 The New Nigeria Peoples Party (NNPP) is demanding the withdrawal of Atiku Abubakar and Bola Tinubu from the 2023 presidential election. 
The party says the candidates of the People's Democratic Party (PDP), and the All Progressives Congress (APC) need the timeout so they could answer to corruption and drug charges against them.
Atiku has been accused by a former media aide of setting up Special Purpose Vehicles to fleece Nigeria when he was the country's vice president in the early 2000s while Tinubu has a long-standing accusation of being a bagman for drug traffickers in the United States in the 1990s.
Both of them deny the allegations.
A statement released by the NNPP on Wednesday reads: "Nigeria has been brought to ridicule and disrepute before the comity of nations over accusations of high-level corruption and drug peddling against Atiku and Tinubu.
"He that goes to equity must come with a clean hand.
"NNPP demands the immediate withdrawal of both presidential candidates to answer to charges preferred against them in court.
"It is justice juxtaposed for them to continue in the presidential race with heavy allegations of wrongdoings on their shoulders.
"It is a moral burden for the two candidates to continue in this race at a time Nigerians are looking for a younger and unblemished crop of leaders.
"There is no moral justification for Atiku and Tinubu to strive to rule the nation until the court decides their fates one way or the other.
"National interest supersedes personal interests, aggrandizement and grandstanding in the quest for a better, greater, progressive, equitable and just democratic nation."
The statement from the NNPP concludes that Nigerians were tired of "recycled politicians" who have cases to answer, including their "questionable source of wealth."
In December, a civil society organization asked a court to compel the National Drug Law Enforcement Agency (NDLEA) to arrest and prosecute Tinubu.
And last week, the APC Presidential Campaign Council's Director of Public Affairs, Festus Keyamo, threatened to go to court if Atiku is not arrested, investigated, and prosecuted for allegedly fleecing Nigeria.