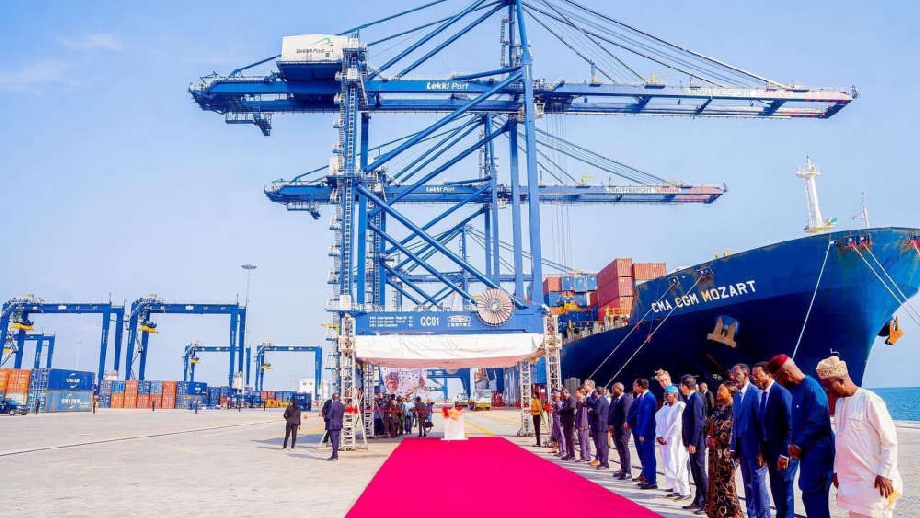 President Muhammadu Buhari has inaugurated the Lekki Deep Sea Port and the Lagos Rice Mill in Imota, Lagos.
The $1.5bn seaport is one of the biggest in West Africa and is meant to improve efficiency and connectivity, as well as serve as a major driver for economic growth in the region.
Lagos State governor, Babajide Sanwo-Olu, described the project as a collaboration between the federal government and the state and was joyful that it was started and concluded in Buhari's administration.
"We are indeed excited that the project execution started during your regime and it is now completed during your tenure," he said.
The Managing Director of the Nigerian Ports Authority (NPA), Mohammed Bello-Koko disclosed that neighboring countries were interested in using the port and said the authority has all the equipment needed for monitoring and regulation at the facility.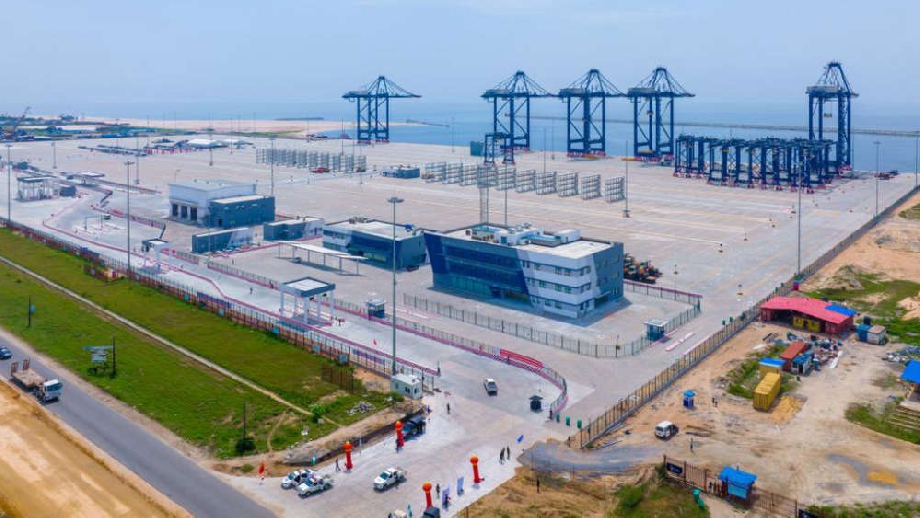 The 2 xX IGMTPH Imota Rice Mill is the fourth largest in the world and occupies 8.5 Hectares of land with an annual paddy requirement of over 240,000MT.
It is expected to produce 2.5 million 50kg bags of rice per annum.
It is also projected to employ 1,500 people directly and provide 250,000 indirect jobs.
The final product will be called "Eko Rice."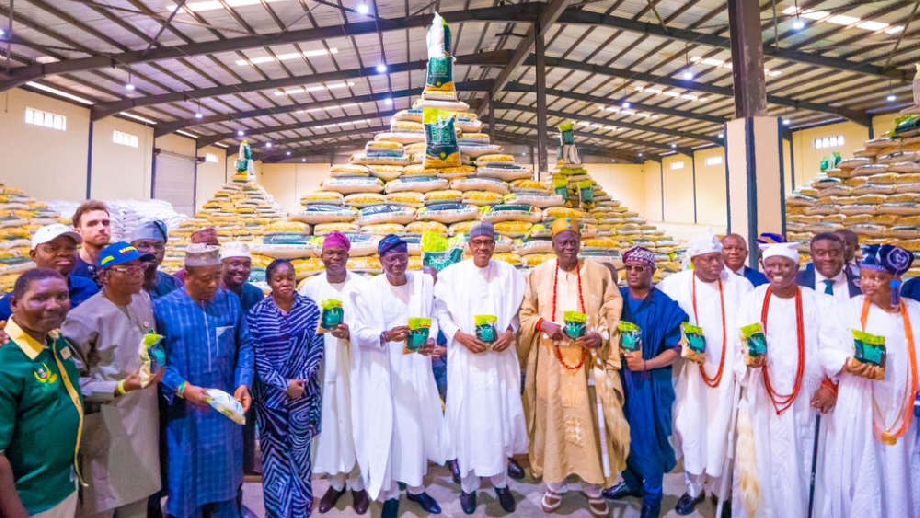 President Buhari said it was "so big" and hailed the Lagos State government for taking the bold step to become self-sufficient in food production.