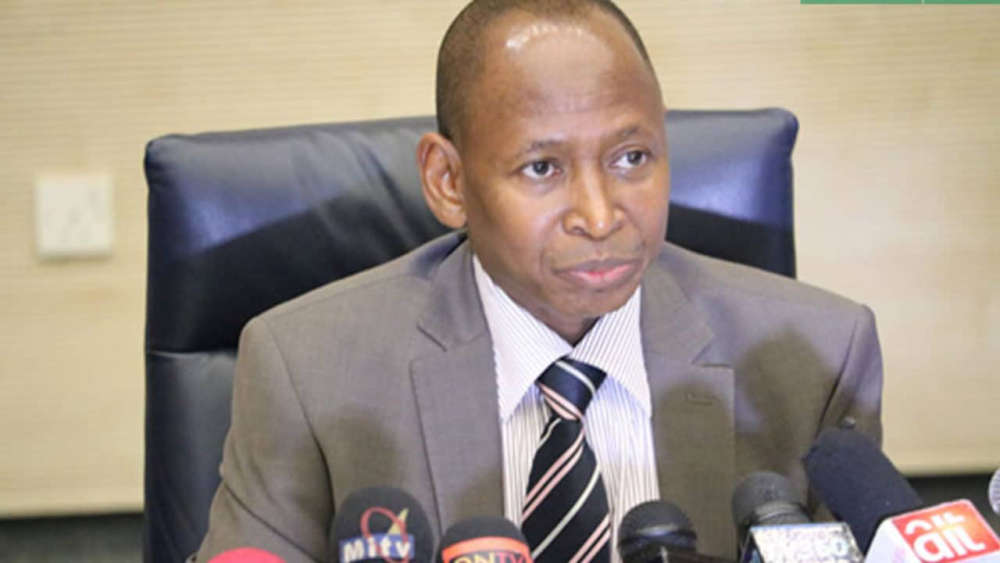 The absence of a defence counsel in the FCT High Court on Monday stalled the trial of suspended Accountant-General of the Federation Ahmed Idris and three others.
Idris was taken to court by the Economic and Financial Crimes Commission (EFCC), alongside Geoffrey Olusegun Akindele, Mohammed Kudu Usman, and Gezawa Commodity Market and Exchange Limited.
They're standing trial on a 14-count charge of fraudulently diverting public funds amounting to N109.5 billion.
At the resumed hearing on Monday, the EFCC prosecuting counsel, Oluwaleke Atolagbe informed the court that the matter was slated for commencement of trial-within-trial ordered by the court at the last sitting on 23 November 2022.
The matter could not go on as the counsel for, Idris, Chris Uche (SAN) sent in a letter notifying the court that he was attending a pre-election case before the Appeal Court in Jos.
He, therefore, sought an adjournment.
The trial judge, Justice Yusuf Halilu, adjourned the case until 1 March for trial-within-trial.
The Case Against Idris
The EFCC alleges that Idris – the then Accountant General of the Federation – accepted a N15.1 billiongratification from Akindele between February and December 2021, being a motive for accelerating the payment of 13 percent derivation to Nigeria's nine oil-producing states.
The anti-graft agency also alleges that N84.3 billion from the federal government's account was converted by the first and second defendants between February and November 2021.
The defendants have pleaded not guilty.