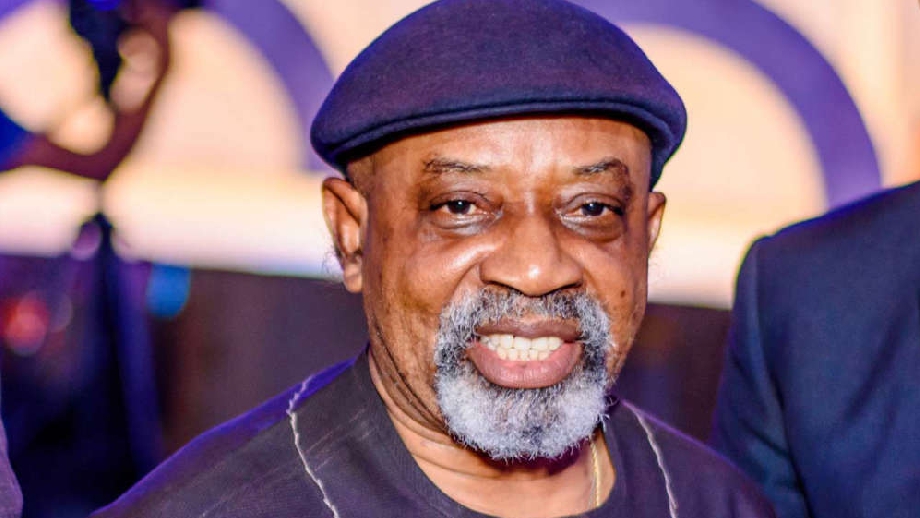 Chris Ngige, Nigeria's Minister of Labour & Employment
Claim: Chris Ngige advised APC not to celebrate the 2023 presidential election victory, drawing from his legal experience with Peter Obi
Verdict: FALSE. As confirmed by Ngige's spokesperson, the minister did not make any such statement.
Full Text
Reactions have continued since the Independent National Electoral Commission's (INEC) declaration of BolaTinubu of the ruling All Progressive Congress (APC) as the winner of Nigeria's 25 February 2023 Presidential election.
Some of these reactions are claims that are true here, here, and here. At other times, the claims are false, like they are here, here, and here.
One such claim is the Twitter post by Gabriel Chima (@gabrielchimam) on 21 March 2023 that the Minister of Labour and Employment, Chris Ngige, said he had told the APC not to celebrate the presidential election victory yet, drawing from his experience with Peter Obi in court.
The Twitter account used an image of Ngige answering questions from journalists.
"I told APC not to celebrate the presidential election yet because only me knew what I saw in Peter Obi's hands during our case in court," the quote reads.
Recall that after INEC declared Ngige of the PDP as the governor-elect in the 19 April 2003 governorship election in Anambra State, Obi, who contested the election under the All Progressives Grand Alliance (APGA) challenged the result in court.
Ngige's victory was overturned and Obi got his mandate on 17 March 2006, following the Appeal Court ruling that he was the winner of the 2003 election.
As of 22 March 2023, @gabrielchimam's tweet had gathered over 3,000 engagements, including views, likes, retweets, and comments.
However, Twitter users in the comment section expressed disbelief.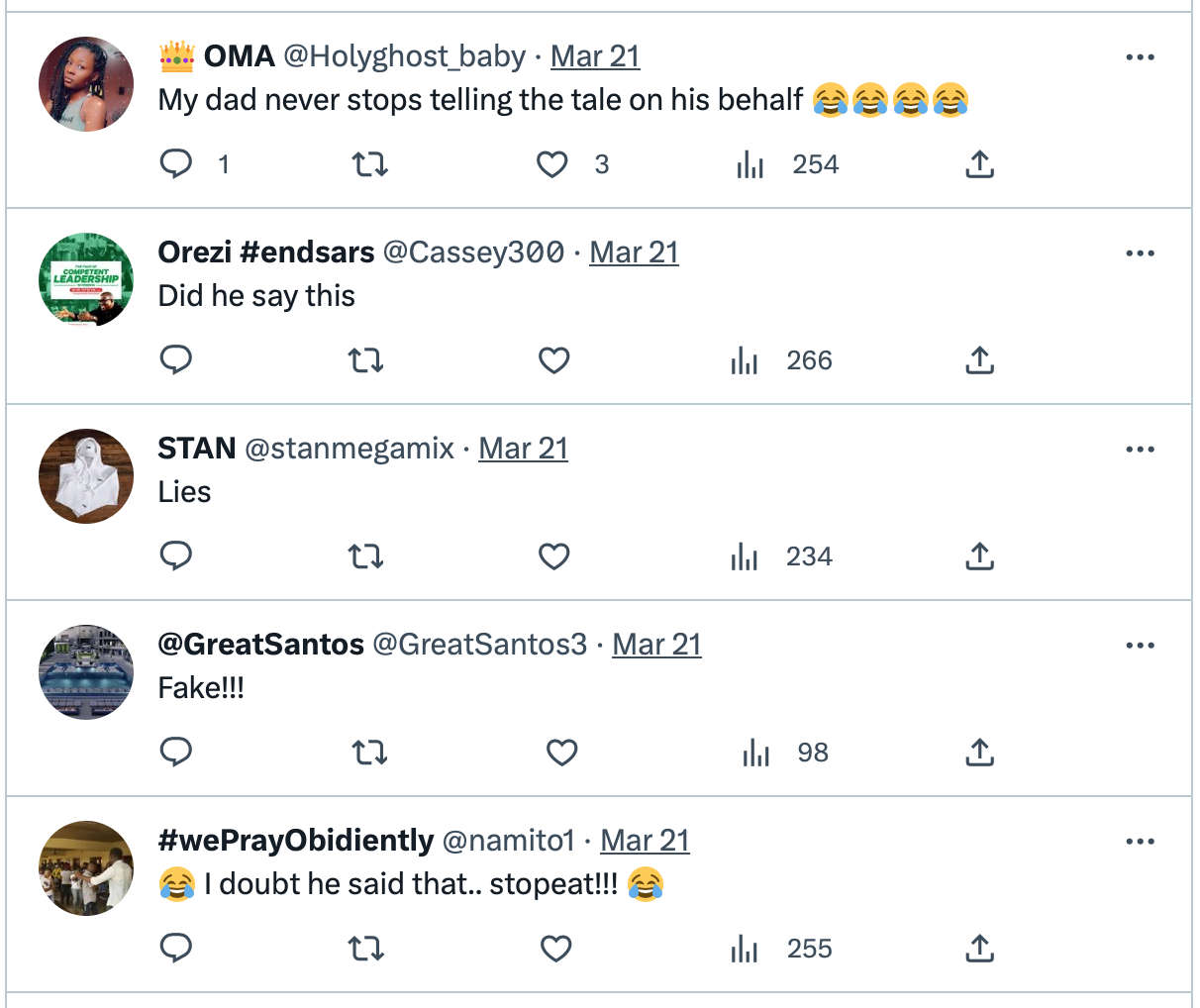 Screenshot of the comment section
Twitter users' suspicion of the tweet and the post's virality prompted its verification.
Verification
We conducted a keyword search to discover if the claim was reported on credible news platforms. We also searched for the alleged quote in recent news, but there was none.
We further discovered that Ngige does not have a Twitter or Facebook. account.
We then contacted the minister's spokesperson, Emmanuel Nzomiwu, via WhatsApp, who debunked the claim. Nsomiwu also confirmed via phone that Ngige is not active on social media.
"Fake news. Disregard it, please. Thanks for reaching out," he said.
Conclusion
Our findings and a message from Chris Ngige's spokesperson, Emmanuel Nzomiwu, revealed that the quote credited to Ngige is false.