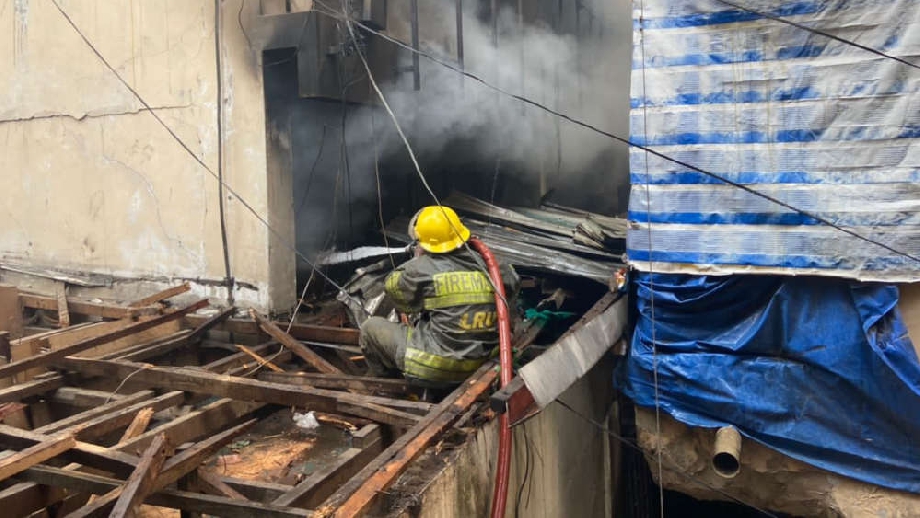 Shopowners struggled to salvage their goods on Thursday morning from a building engulfed in an inferno at Balogun market in Lagos.
The fire started Wednesday night at a five-storey commercial building and the Lagos State Fire and Rescue Service received a distress call just before midnight.
Witnesses say the fire started from the second floor and spread to the fifth.
The building, on 3/5 Gbajumo Street, houses shoe, bags, jewelry, and combustible product stores
It is surrounded by container shops with metallic burglar proofs, so, firefighters first cut them before getting to the building.
The fire was contained to the fifth floor at the time of this report.