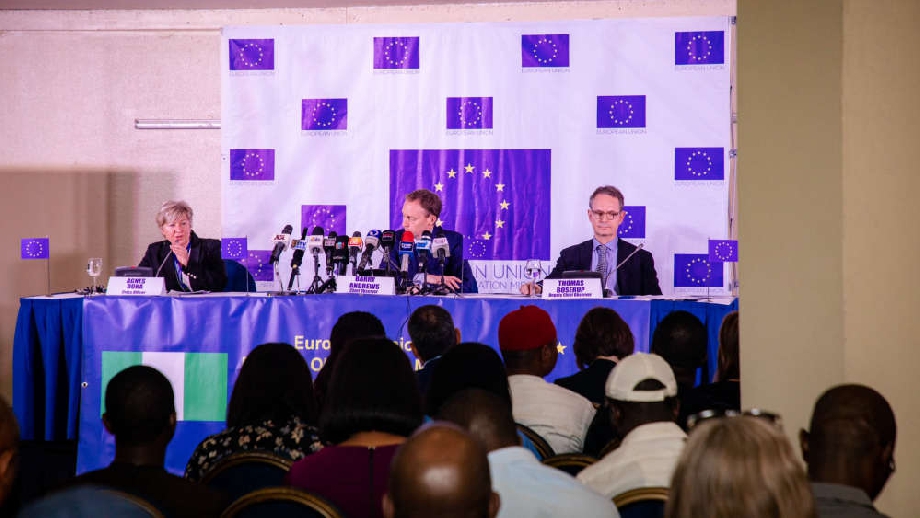 The European Union Election Observation Mission (EU EOM) has blamed politicians and the Independent National Electoral Commission for the ills recorded in Saturday's governorship election.
The mission disclosed this in its second preliminary statement on the 2023 General Election.
The observer team says the actions of politicians and the failures of INEC led to voter apathy.
"Many were disappointed and we witnessed voter apathy that is in part a clear consequence of failures by political elites and unfortunately, also by INEC," the EU EOM pointed out in its statement.
The mission also noted "multiple incidents of thuggery and intimidation of voters, polling officials, observers, and journalists."
It said Lagos, Kano, and southern and central Nigerian states were the most affected. In addition, the EU directly observed "vote-buying."
The union however praised INEC for introducing some "corrective measures" in the governorship and House of Assembly elections.
These included the "timely delivery of sensitive materials and improved use of election technologies."
According to the EU EOM observers, voting on 18 March mostly started on time, with INEC ad-hoc officials present and ready to serve the voter.
The Mission which has been in Nigeria since 11 January said it will continue to observe post-election developments.
It also noted that its final report will be published soon, and would include recommendations for improving the electoral framework in the coming months.