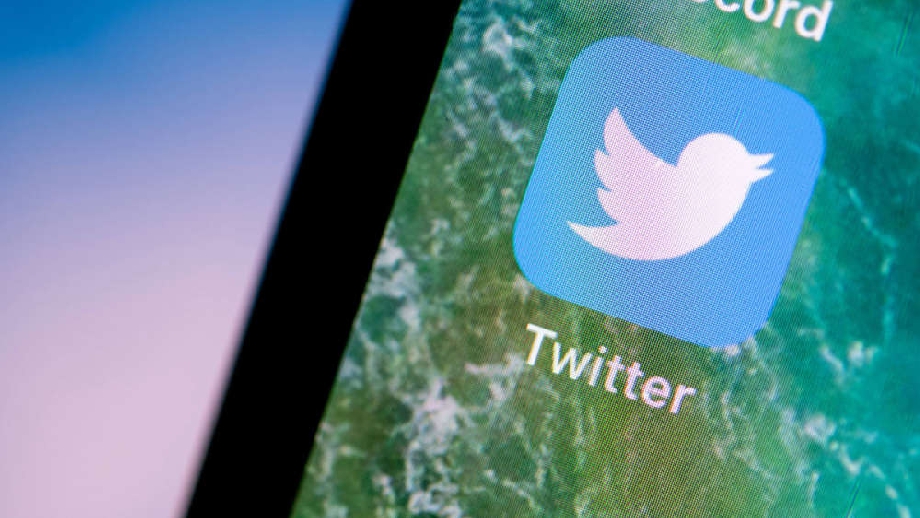 Past Nigerian leaders, under military or democratic rule, are major players in the country's electoral process. Their comments are taken seriously by different stakeholders which is why many seek their endorsements when running for office. 
Social media has become a channel for these leaders to share their observations and comments on the politics of the nation. While some of these leaders are active on social media, others are not but we have seen active parody accounts posing as these political figures to sway opinions. This is why Elon Musk, after taking ownership of Twitter, announced that unlabelled parody accounts will be suspended.
A Twitter account, @General_ibbro, whose handler poses as the former military head of state, Ibrahim Babangida, popularly known as IBB, recently tweeted that the former military president endorsed Peter Obi, the Labour Party presidential candidate for the 2023 general election.
The tweet referenced an earlier endorsement of the same candidate by the former Nigerian president, Olusegun Obasanjo. Recall Obasanjo had on January 2, 2023, in a New Year message targeted the youth while endorsing Peter Obi.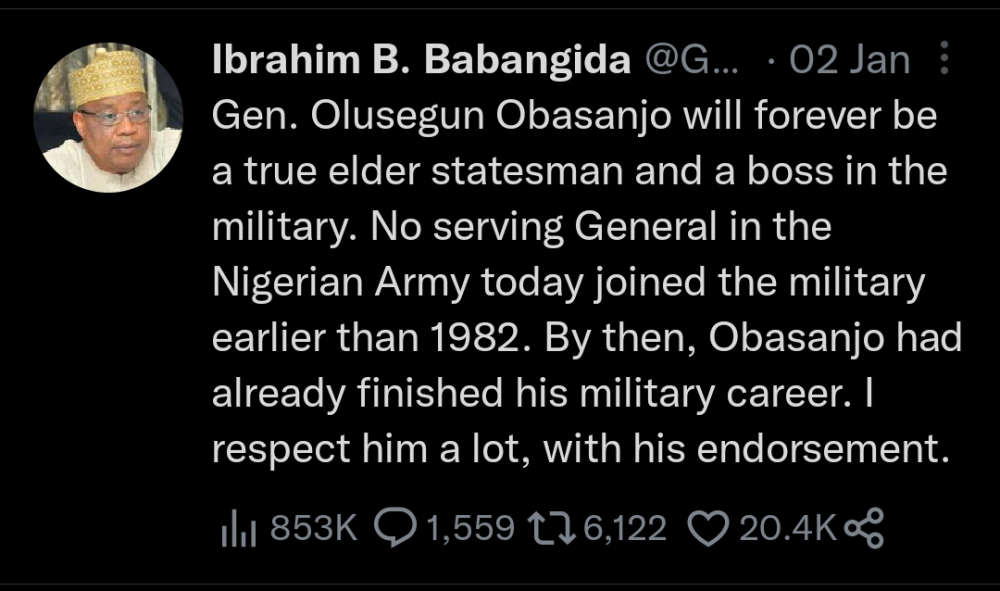 Screenshot of the tweet by @General_ibbro
The tweet had been retweeted 5,595 times as of 9 January 2023, with over 510 quotes, over 20,000 likes, and over 1, 550 comments.
Another Twitter user, with the verified account, @diisa2002, tweeted a screenshot of the supposed IBB tweet on 3 January 2023, with the caption "I keep saying it READ THE F**KING ROOM."
This tweet was later deleted after generating huge engagement.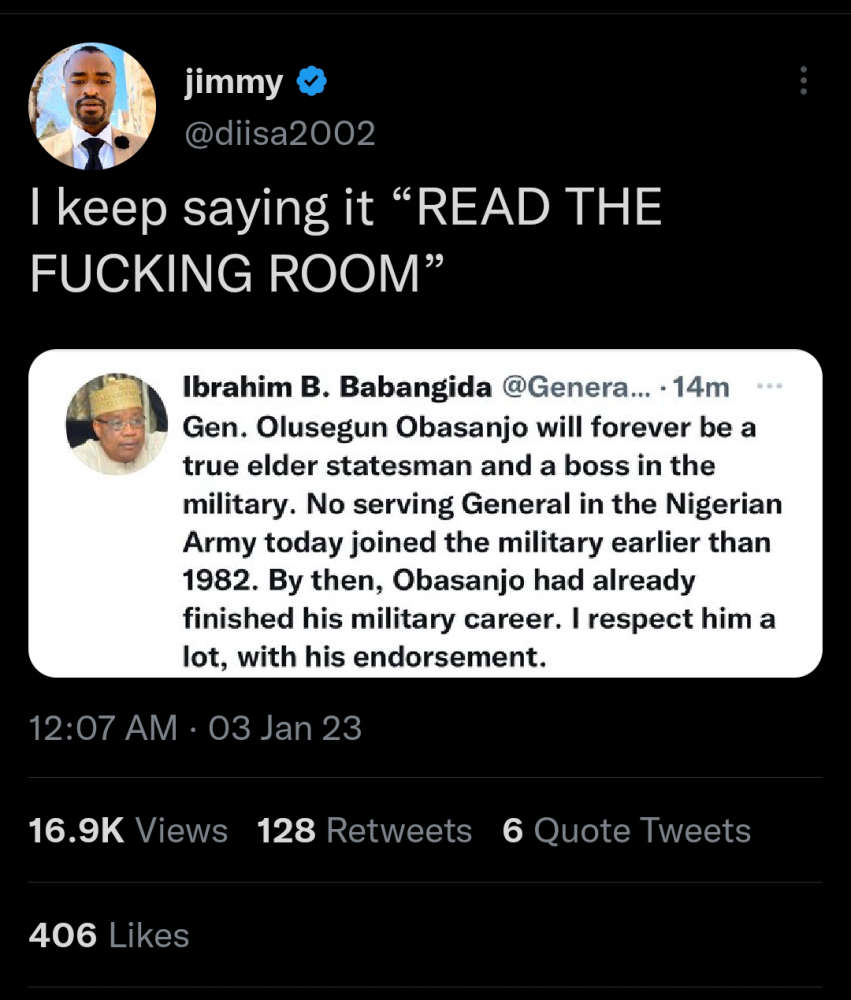 Screenshot of tweet by @diisa2002
All these engagements show that people who hide behind these parody accounts achieve their objectives most of the time. It also shows that a lot of users on social media are still vulnerable to the dangers of the misinformation and disinformation that such accounts breed.
The account @General_ibbro.
Upon running a check on this account, we discovered that as of 3 January 2023, at about 8:01 pm, the bio on the account read as follows:
"Not Fmr, Military Head of States; Federal Republic of Nigeria 1985-1993 - Rtd General – GCFR – Elder Statesman – *PARODY*"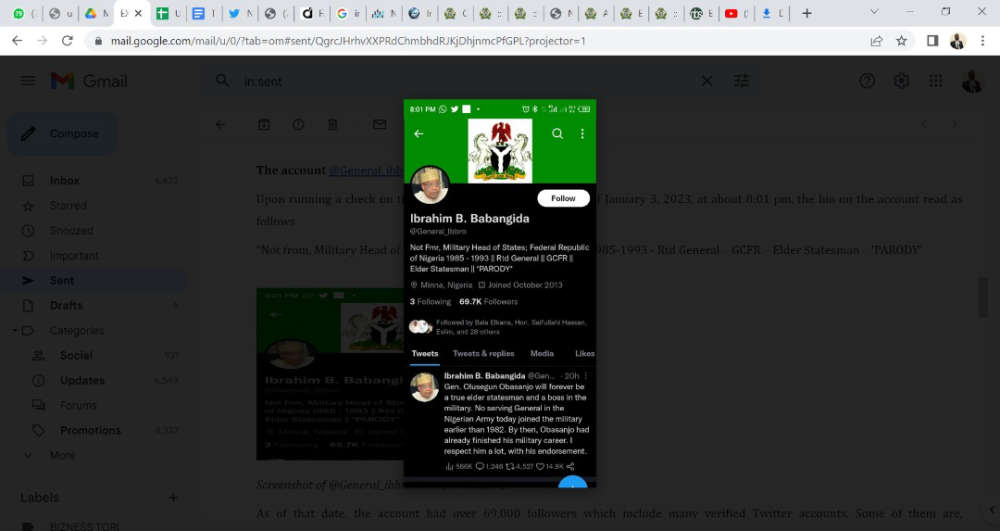 Screenshot of @General_ibbro bio information 1
As of that date, the account had over 69,000 followers which included many verified Twitter accounts, some of which are @legitngnews @IdahPeterside @diisa2002 @frankedoho @omonioboli @segalink. Four days after, specifically on 7 January 2023, at about 8:27 am the bio had been edited to the following:
"Fmr, Military Head of States; Federal Republic of Nigeria 1985-1993 - Rtd General – GCFR – Elder Statesman – Tweets are not signed – IBB *PARODY*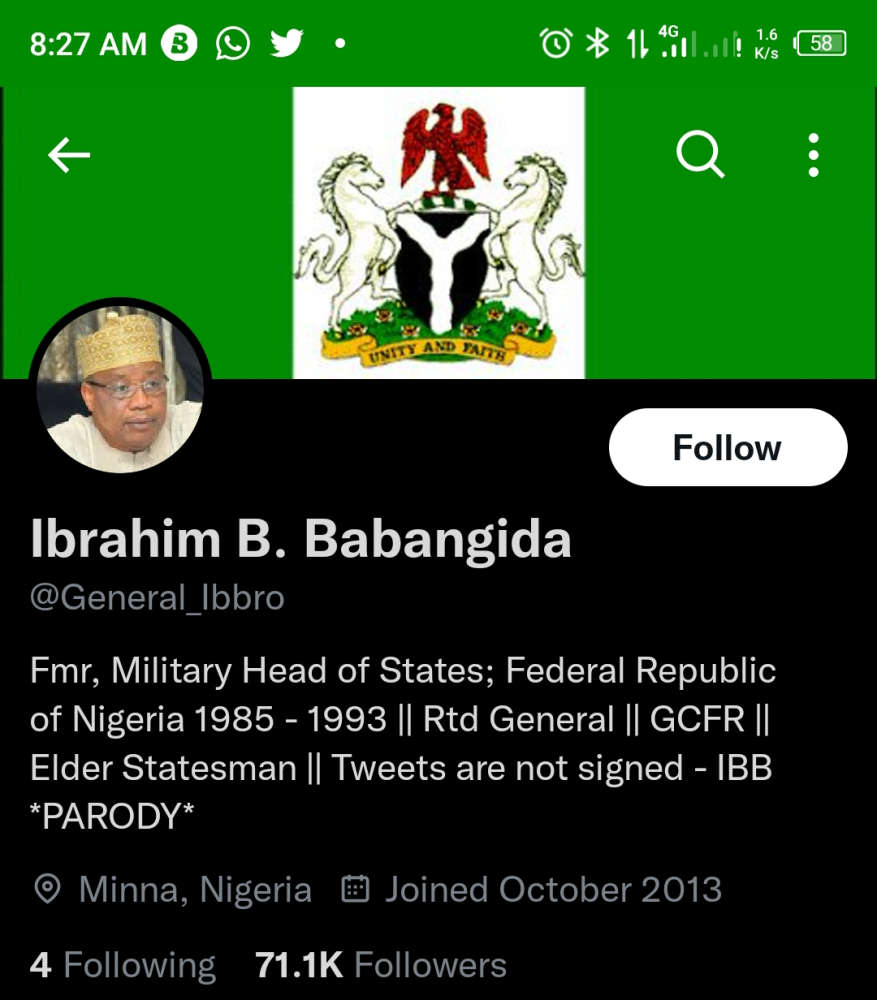 Screenshot of @General_ibbro bio information 2
The location on the bio shows Minna, Nigeria and the account was created in October 2013. Minna is the capital of Niger State, the home state of IBB, where politicians go to him for homage or endorsement.
The account retained the profile picture, which is that of the former head of state, Ibrahim Babangida. Interestingly, the number of followers had increased to over 71,000. One word stood out in block letters in the bio and that word is "Parody."
This account, opened in 2013, has been in the business of misleading its unsuspecting followers. In November 2022, the account tweeted with the word "obediently" (which was not necessarily a grammatical requirement in the sentence). "Obedient" is the word popularly used by the supporters of the Labour party presidential candidate, Peter Obi.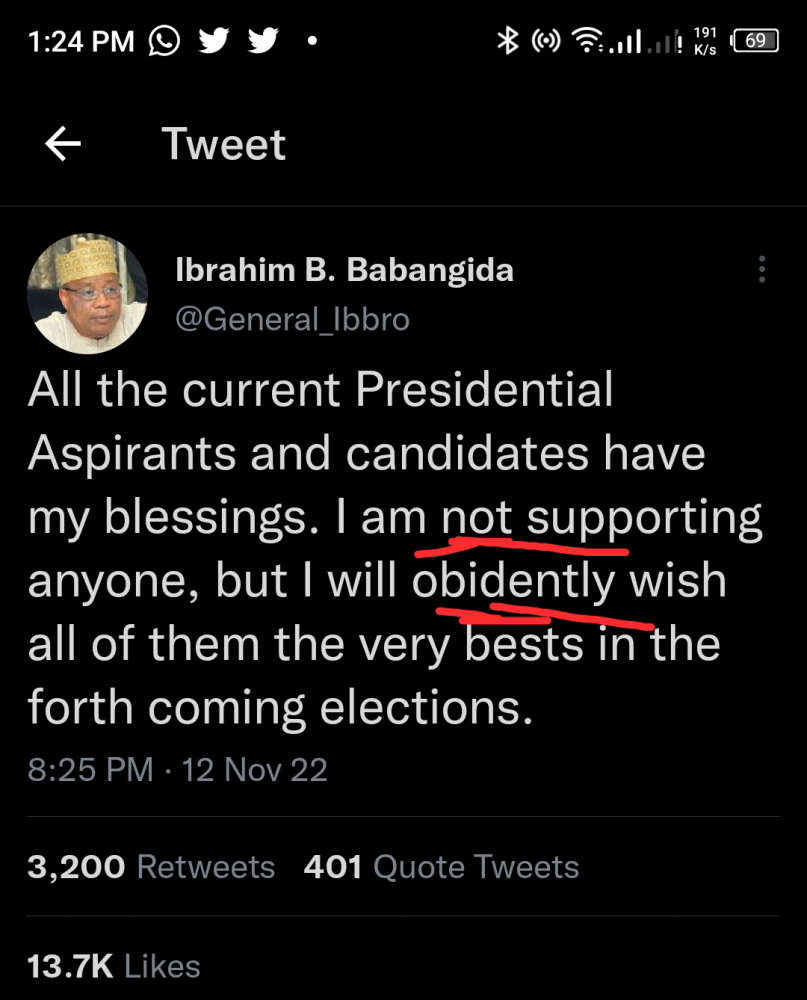 Screenshot of misleading a tweet by @General_ibbro
This handle, like it is doing now, played a similar role on the heels of the 2019 general election.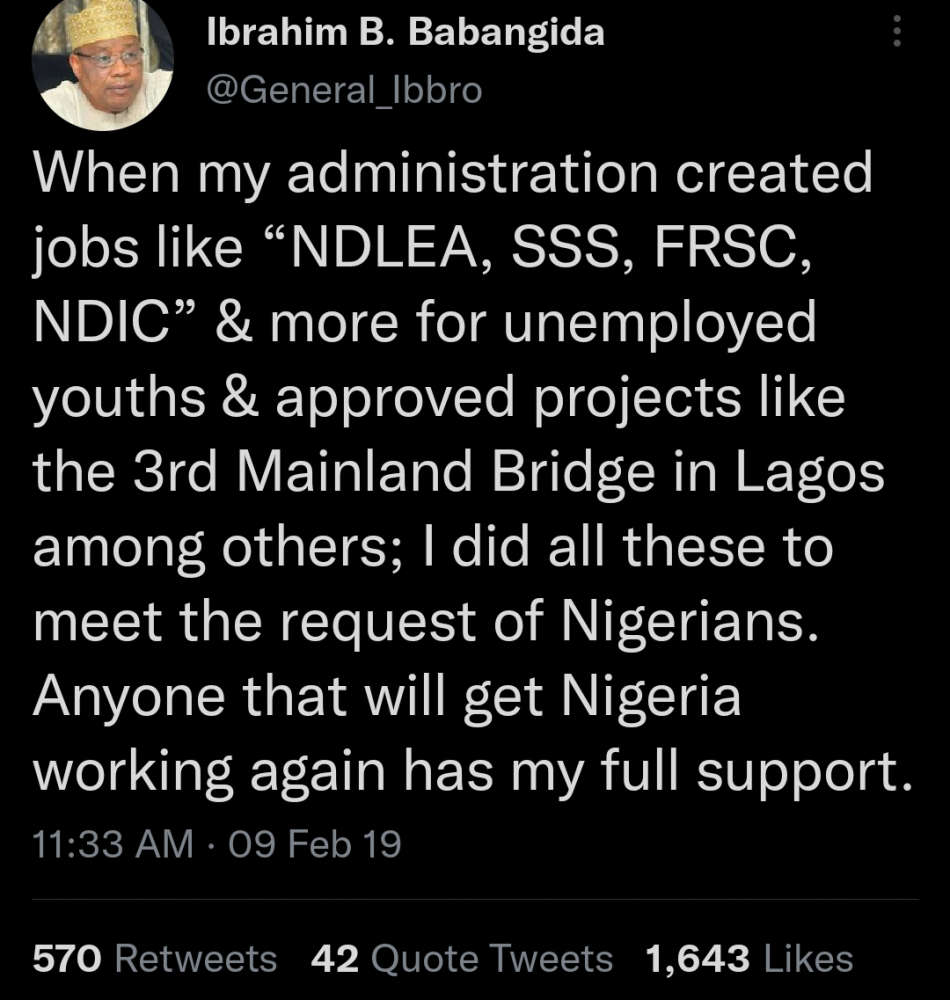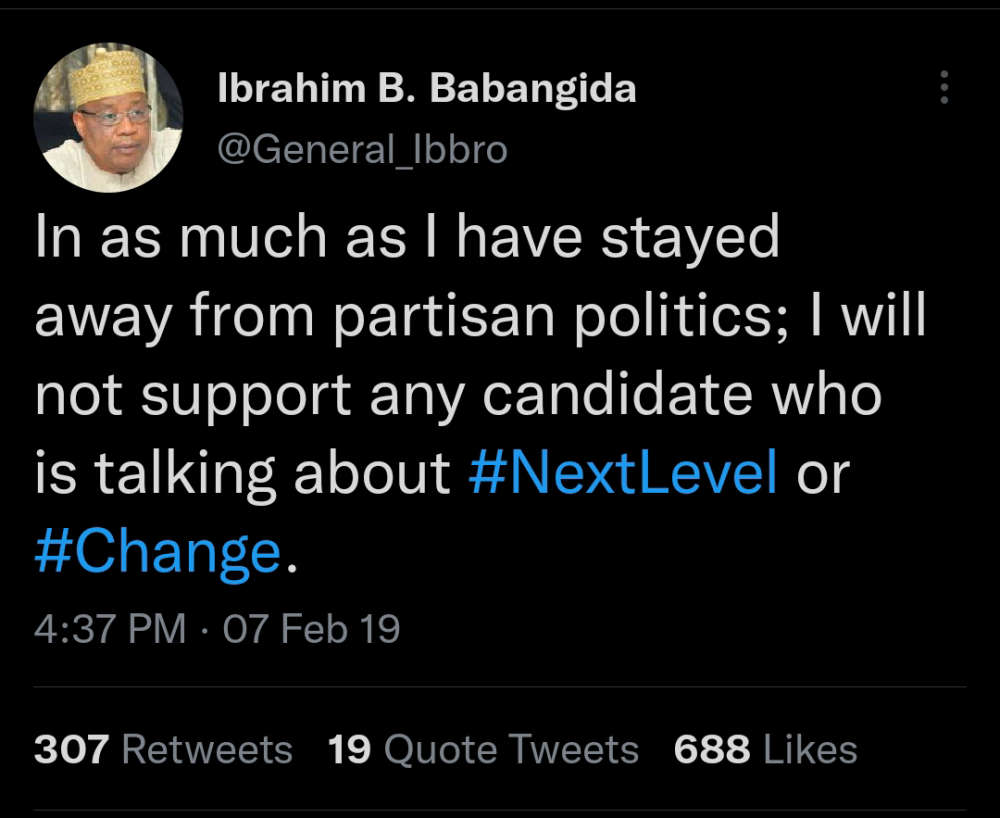 Screenshot of a tweet by @General_ibbro on February 19, 2019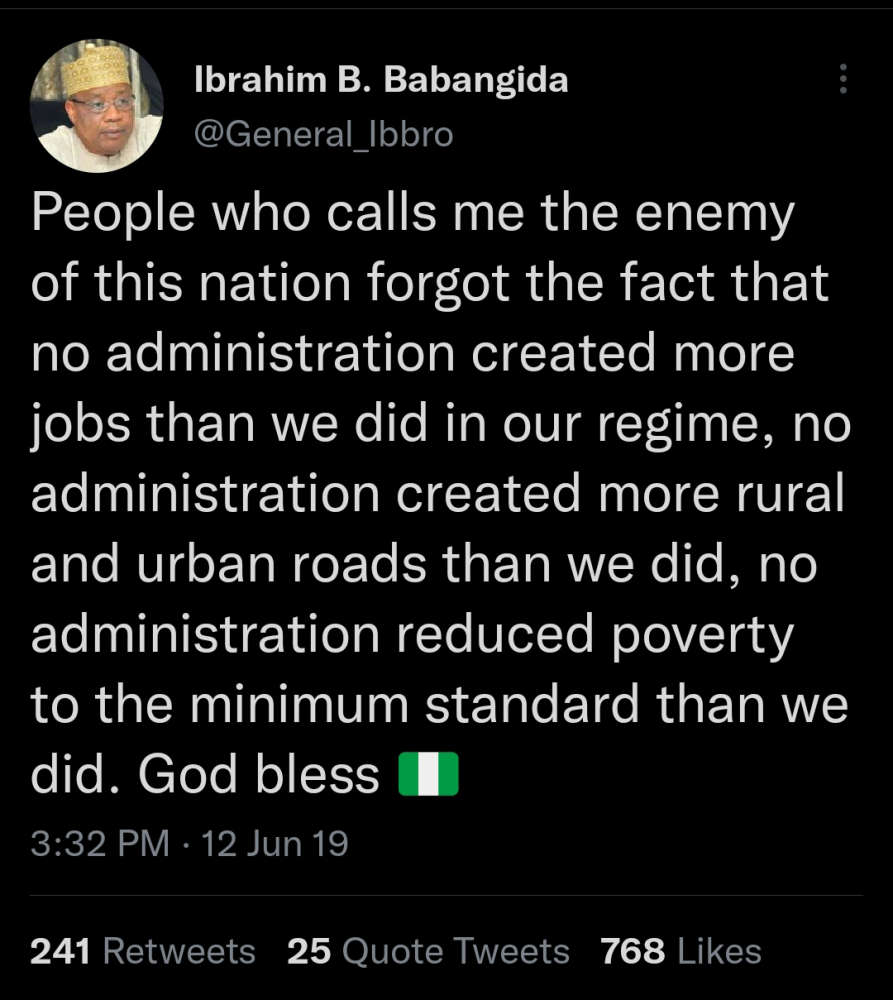 Screenshot of another tweet by @General_ibbro on June 12, 2019
Is IBB on Social Media?
The former Head of Stats has repeatedly said he does not have a social media account as he is not on any social media platform. As a matter of fact, before the 2019 general election, Babangida's media team had to issue a statement telling the general public not to fall victim to any information on social media accounts in his name.
"We wish to state categorically that the Twitter handles bearing the name and photographs of General Babangida are fictitious. Their creation by unscrupulous elements is aimed at misleading unsuspecting members of the public," the team warned.
Similarly, on January 4, 2023, the spokesperson to the former Head of State, Prince Kassim Afegbua, refuted claims that his principal had endorsed Peter Obi. He further confirmed that IBB doesn't have a Twitter account."It is not true, please. Ignore the report of the endorsement," he said. "IBB doesn't have a Twitter handle. If he is going to speak, it will be through a signed statement, not Twitter. Those behind the Twitter statement are liars."
As the election gets closer, more parody accounts will spring up. It is, therefore, important to learn how to identify such accounts. Here is all you need to know about parody accounts and how they are used.
Conclusion
The Twitter account posing as that of the former head of state, Ibrahim Babangida is a parody account as clearly stated in its bio. Tweets from this account should not be attributed to the former head of state.