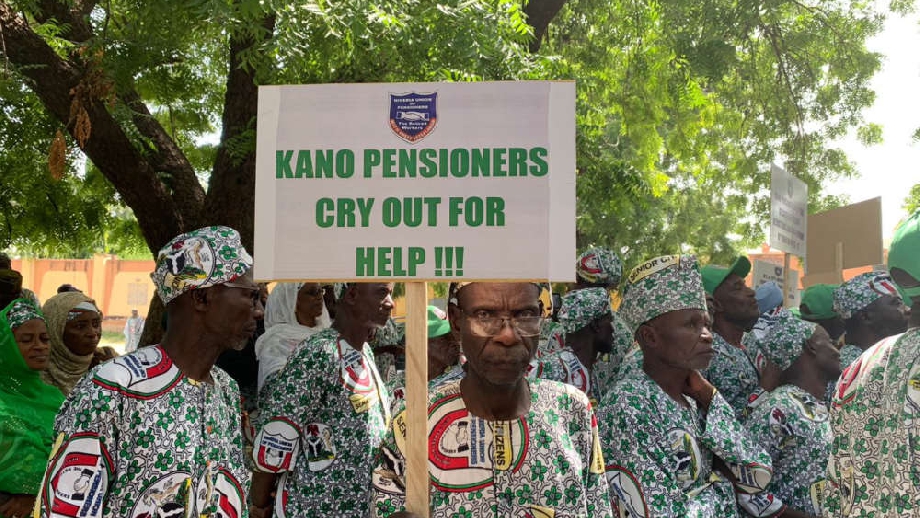 The Nigeria Union of Pensioners in Kano says the state government currently owes pensioners in the state over N43 billion.
The chairman of pensioners in the state, Comrade Salisu Ahmed Gwale made the revelation Thursday at the handover ceremony of the new chairman of the State Pension Funds Trustees, Habu Muhammad Fage.
Comrade Gwale said over three thousand civil servants who retired in the state from 2016 to 2023 are yet to be paid their gratuity.
"From 2016 to date, over 3,000 retirees in the state are yet to be paid their gratuity. Currently, the state government owes us over N43 billion."
According to him, the failure to pay the retirees their gratuity has caused them untold hardship. He, however, urged the new leadership of the trustees to intervene.
"To be frank, this has caused a lot of hardship to the affected members. We are calling on the new leadership to please look into our plight to address it."
In his response, Habu Fage confirmed that the new state governor, Abba Yusuf was aware of the pensioners' plight.
He urged the chairman of the pensioners to document their plight to the pension funds trustees for prompt action.
"His Excellence, Engr. Abba is aware of your plight, I am also aware of your plight, and I just document a few more from the speech of the chairman of the Union of Pensioners," he said.
"I promised that I will do everything in my power to address this, but please you must document all the plight to us to enable us to address this on time," he added.