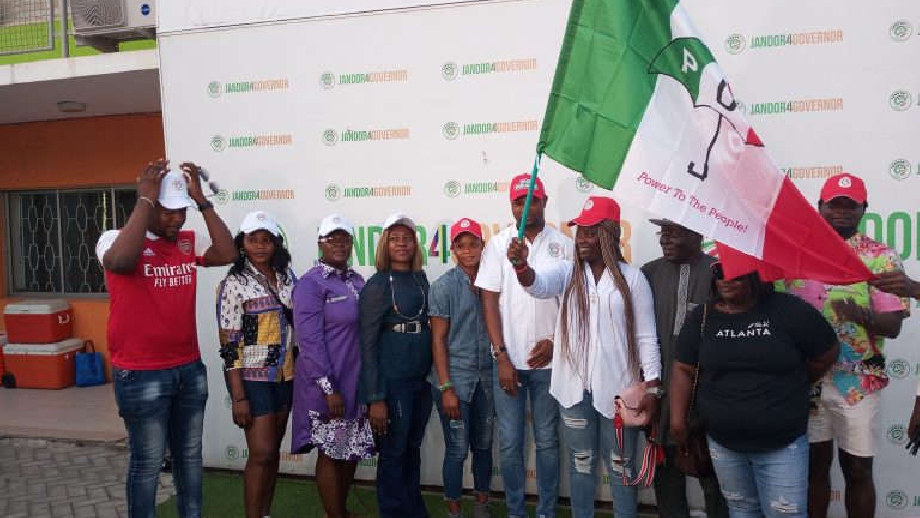 The Lagos State chairman of the Social Democratic Party (SDP), Dabiraoluwa Adeyinka, and some other state executive members of the party have dumped the party and joined the People's Democratic Party (PDP).
Numbering 16, they said the decision was based on the PDP's fielding of youthful candidates for elective offices in the 2023 General Election.
"The likes of Funke Akindele are a role model for us," Adeyinka said.
"She likes us as youths, she is accessible and a young mind, who has impacted the system in Nigeria by creating employment for Nigerian youths.
"She is doing wonderfully well and she is a sellable youth. She is a voice for women and a voice for the Nigerian youths.
"She is a motivation, even without meeting her in person. We want to join forces with an entity like that."
Adeyinka added that the group was also attracted to the PDP because of Wellington Bankole (Banky W), the House of Representatives candidate for Eti-Osa Federal Constituency.
"Those are people we want to reckon with because for Nigerian youth to be able to speak and make an impact, we have to come together as one force," She said.
"We need a force to change the status quo.
"We want a Lagos for all, not for a few. We want a Lagos that works for everyone. We want to kill the system of godfatherism that puts our lives in danger."
The defectors were received by PDP leaders at the party's governorship candidate, Abdul-Azeez Adediran'sLiberty House in Ikeja.