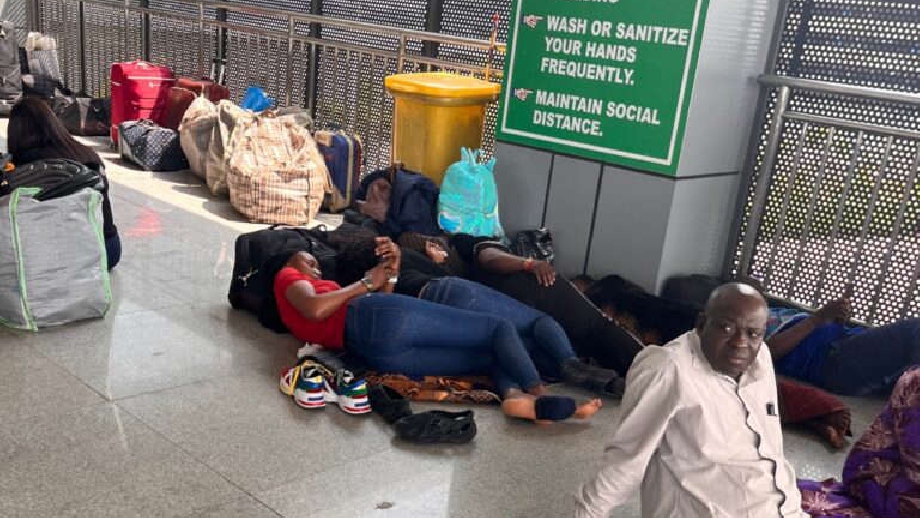 Passengers were stranded at the Murtala Mohammed International Airport on Monday after ground workers at the airport walked out on their jobs.
The workers of the Nigerian Aviation Handling Company Plc (NAHCO) said the strike was to press for an increment in salaries.
A video posted on Twitter showed hundreds of helpless passengers holding on to their luggage and baggage carts at the crowded airport.
A voice could be heard saying, "Qatar has gone back to Doha," in reference to a Qatar Airways plane that landed at the airport but had to fly back.
"BREAKING:
Airlines Ground handlers on Strike @ Lagos Airport. No Departure Check in & No Arrival of Flights for now Departing Passengers Stranded." pic.twitter.com/9YVOy1gJt6

— Olúwatósìn Olaseinde (@tosinolaseinde) January 23, 2023
NAHCO provides ground handling (cargo/ramp), passenger services, and other services to several international airlines including Air France/KLM, Qatar, Ethiopian Airlines, Delta Airlines, Virgin Atlantic, and Turkish Air.
NAHCO handles check-in and boarding for several international airlines like Qatar, Ethiopian Airlines, Air France/KLM, Virgin Atlantic, Turkish Air, and Delta Airlines.