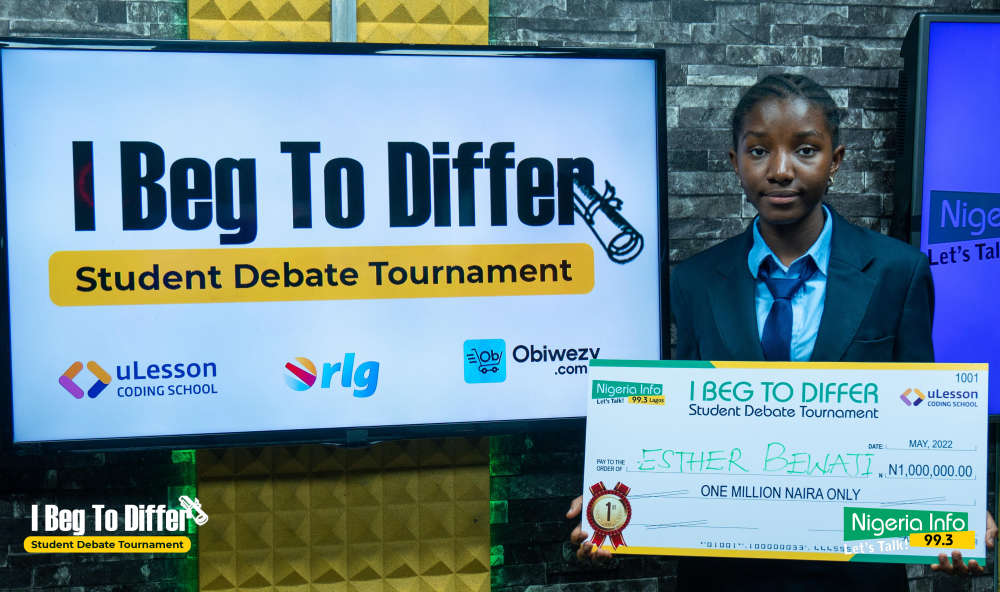 14-year-old Esther Bewaji is the winner of the May edition of Nigeria Info's 'I Beg to Differ' student debate tournament.
Bewaji debated 15-year-old Hameed Olarenwaju for the grand prize of N1 million.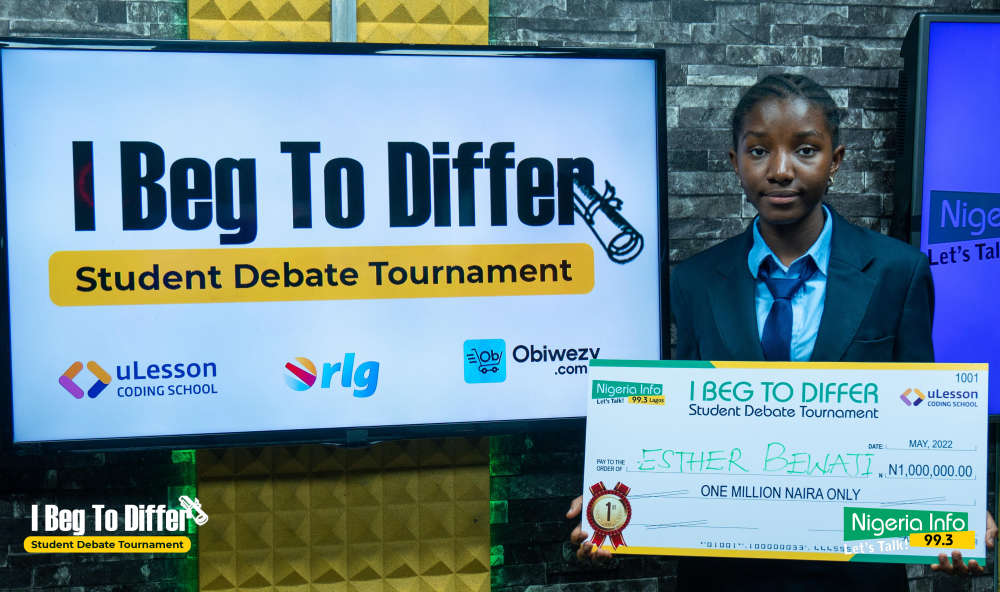 Olarenwaju, in support of the motion, 'There Should Be A Universal Moral Standard' said, "the fact that morality is relative is a major reason why the world needs a universal moral standard to guide everyone."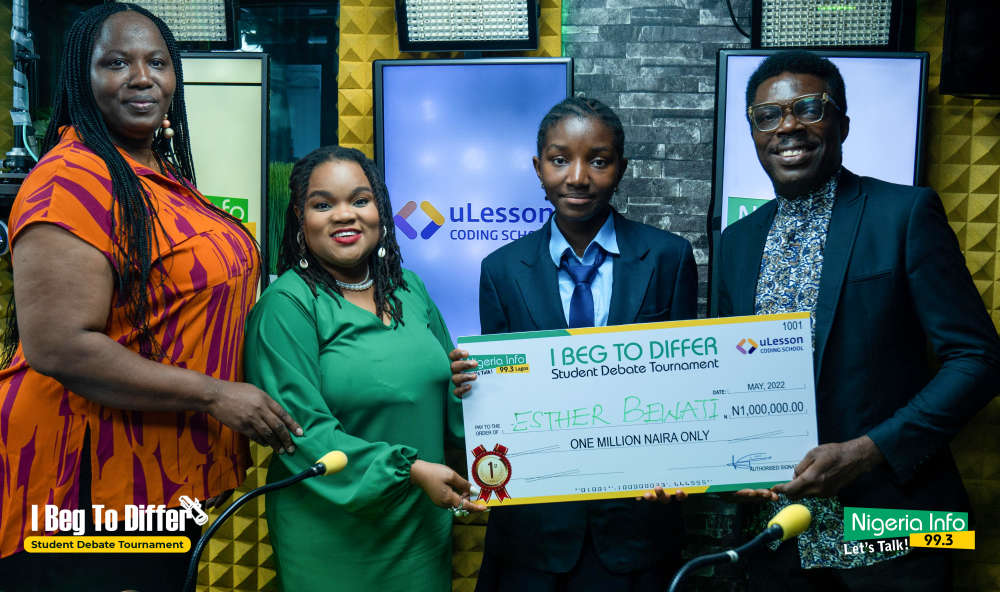 Bewaji asserted that "morality is generally subjective, and what is allowed in some cultures will not necessarily be permitted in other cultures."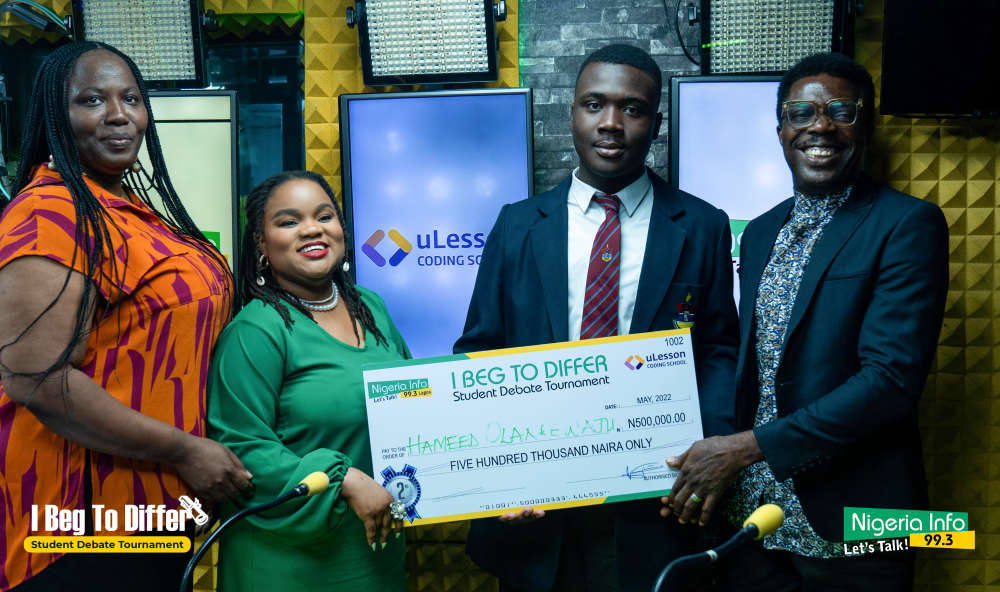 She explained that existing laws are enough to keep people in check and a universal moral standard will lead to conflicting rules governing society.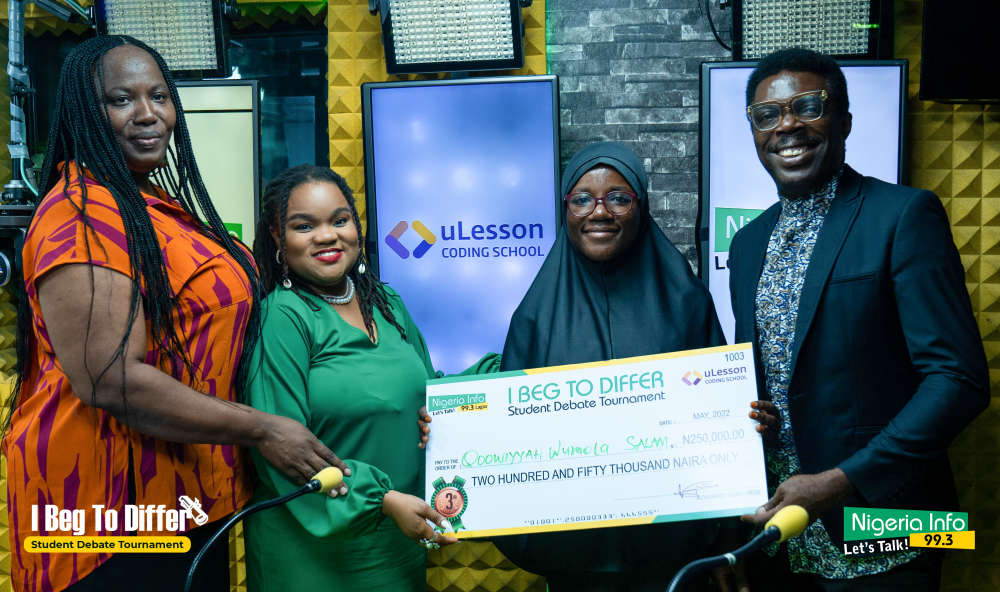 Esther Bewaji won the tournament in a split decision by the judges.

In the third place debate, Qoowiyyah Wuraola Salam and Kolade Stephen Afolabi, both 14, came in third and fourth, respectively.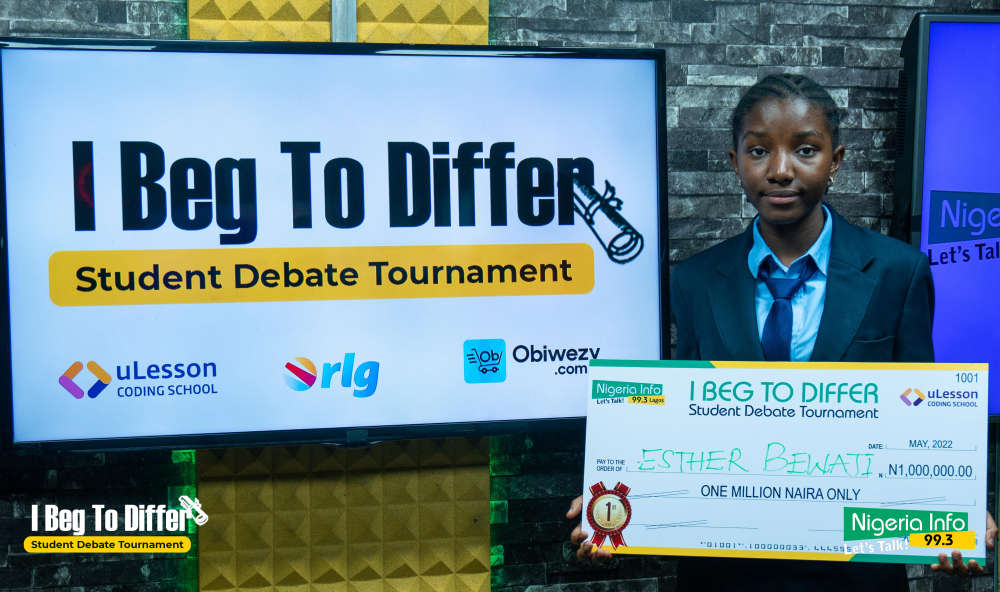 Femi Obong-Daniels, the Group Manager of CoolWazobiaNigeriaInfo, and Bukola Chidi, the Head of Marketing, CoolWazobiaNigeriaInfo presented cheques and cash prizes to the winner, the runner-up, and the third and fourth place winners.