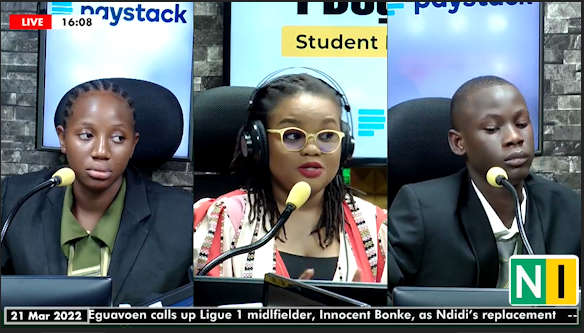 The 'I BEG TO DIFFER' debate tournament semifinals kicked off with Deborah Pamzat, 15, and Oladipupo Ramadan, 15, competing for a chance at the tournament's finals.
Deborah Pamzat, who supported the motion, argued that an import ban would disrupt bilateral relations, leading to a trade war.
For his part, Ramadan insists that import bans will end foreign import reliance.
He said it gives room for local industries to grow.

The panel of judges, after carefully weighing both arguments, chose Deborah Pamzat as the winner, thus advancing to the final.