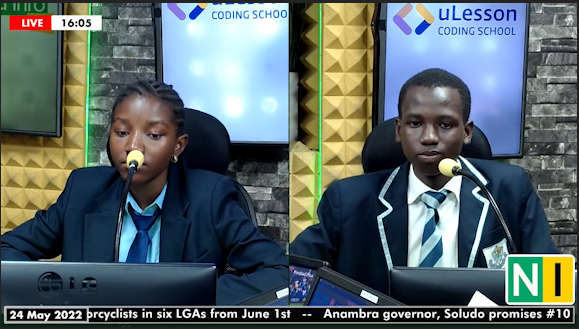 14-years-old Esther Bewaji of Silversands Hall School has made it to the final of the "I Beg To Differ" debate tournament after a heated encounter with Kolade Stephen Afolabi of CMS Grammar School.
The debate saw both contestants argue the topic: "The Death Penalty Is Better For Society Than Life Imprisonment."
Esther, who spoke in support, contended that criminals who commit heinous crimes should face the exact same fate.
She added that death penalty is a better way of maintaining the balance between good and evil in society.
Kolade held that Nigeria should focus on the rehabilitation of criminals as against a death penalty
According to him, the right to life is paramount in the UN rights declaration and as such criminals should be rehabilitated and made useful in the society
After much consideration by the judges, 14-years-old Esther Bewaji was picked as the winner.
Esther faces 15-year-old Hameed Olarenwaju in the final on Thursday, May 26.