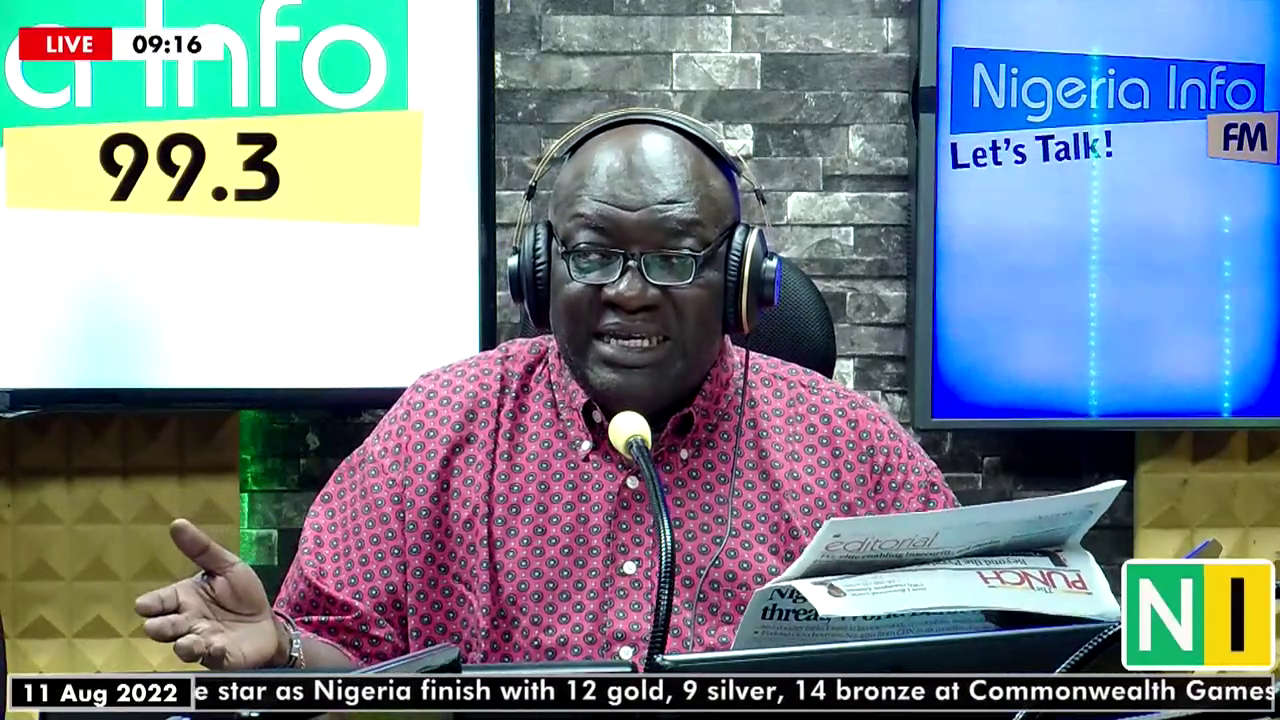 Daily Digest host, Jimi Disu, has disagreed with a caller's stance on who the "ideal campaign spokesperson" for a political campaign in Nigeria is.
Pastor Ladipo from Orile-Iganmu told Mr. Disu on Daily Digest that politicians prefer "rugged" people as their spokespersons because they would go to any length to defend them.
He cited how in 2015, Dino Melaye who was in the All Progressive Congress (APC), was ready to take on anyone in defence of the presidential candidate and current president, President Muhammadu Buhari.
"He came on national TV and they had to cut that programme because of the kind of uncouth language he was using against GEJ (Fmr. President Goodluck Jonathan)"
The caller believes Melaye's rugged attitude led to his recent appointment as a campaign spokesperson for the Peoples Democratic Party (PDP) and its candidate Atiku Abubakar.
He added that Melaye's brash approach is much more needed than the "grammar-speaking" Seun Sowunmi who was the spokesperson for the Atiku presidential campaign in 2015.
Jimi Disu disagreed and said he doesn't like the idea of rugged people, as their attitude creates confusion in the society.
"Why can't we be decent people?" Mr. Disu asked.
"I believe Nigerians will appreciate a (spokesperson) who is decent and is able to articulate his issues.
"What do you mean by rugged?
"Is he going to go out there and box people into line?
"Is it because he is rugged that I will vote for his candidate?
"Nigeria is looking forward to a very decent society where people can offer themselves," he added.
Over to you: who do you think is the perfect spokesperson for a presidential candidate in Nigeria?