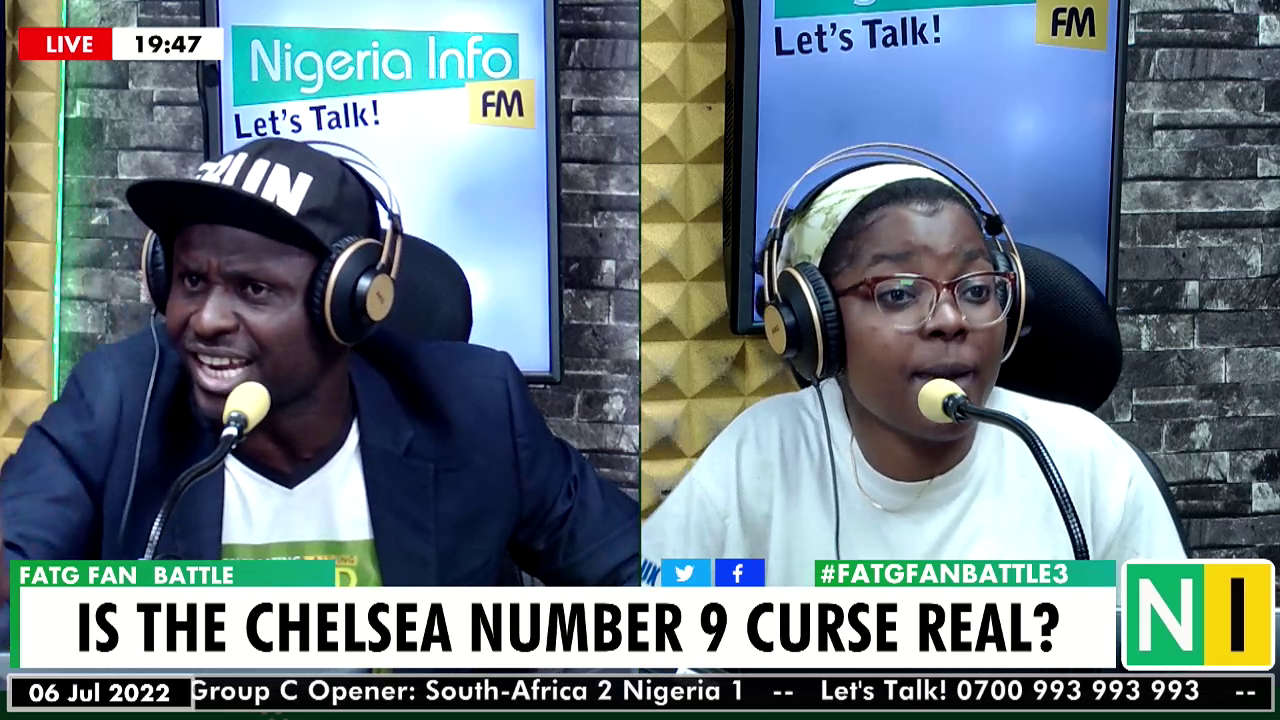 Muslimah 'Limah' Malik and Tochukwu Maduekwe booked their places in the quarterfinals of the FATG Fan Battle after victories on Wednesday night.
Limah battled against Tolulope Raymond in the first contest while Tochukwu contested against Olufemi Taiwo in the second battle.
"Is the Chelsea number 9 curse real?" was the topic of the first battle, a tussle which lived up to expectation.
Tolulope, who argued that the curse is real, started off by listing the Chelsea players who have failed with the number 9 jersey, while also totaling the sum of their transfer fees.
Limah, in her opening statement, mentioned that high expectations seem to cloud judgment when rating the players. She stated that majority of the players had stats good enough to not label the jersey as cursed.
A five-minute head-to-head ensued after which both contestants had 2 minutes each to drive home their points.
Voting commenced with Limah taking the call votes narrowly 5-4. Limah won all of the votes from the judges and that of social media as well, sealing a 100% victory which seemed comfortable on paper but was a lot more competitive than the actual result presented.
In the second battle, Tochukwu and Femi argued on the topic "Has VAR done more harm than good in football?"
Tochukwu argued against VAR, highlighting the uncertainties caused by the technology. He said it solved a problem but created a lot more.
Femi on the other hand highlighted that there has been a significant difference in the number of questionable calls in the Premier League since the introduction of VAR.
After a calm discussion in the head-to-head, both contestants closed their arguments with Femi brilliantly driving home his points.
Voting was next on the agenda and Femi won the votes from the callers and from one of the judges with Tochukwu getting the votes of the two other judges. With the score tied at 40-40, social media was the decider with Tochukwu winning the polls on both Facebook and Twitter.
Limah and Tochukwu will meet next Monday to slug it out for a place in the semifinals.