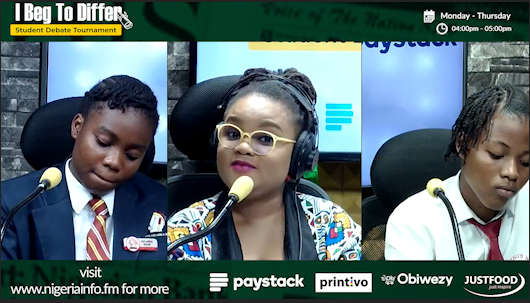 The 14-year-old Ruth Okorocha from King's Way College is through to the finals of the I Beg To Differ debate tournament after a heated debate with Andrella Nnadi
Both contestants debated the topic: "All African Countries Should Share One Single Currency."
Ruth, who spoke in support of a single currency, argues that it would boost trade among African nations.
According to her, a single currency will improve the economy of member states.
In her argument, Andrella argued that Africa is not ripe enough for a single currency.
She insists that a single currency would not be handled well given the antecedents of African leaders.
After lengthy deliberations by the panel, 14-year-old Ruth Okorocha was picked as the winner.
She faces Debrah Pamzat at the finals on Thursday, 24th March at 4PM.