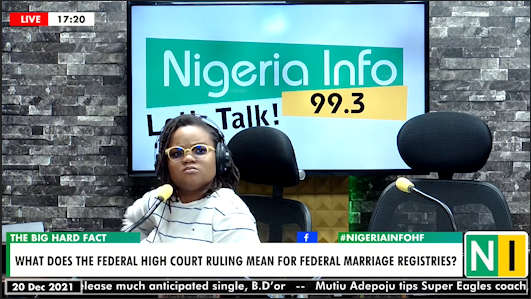 A court cannot give an order that is incapable of enforcement.
This is the position of a constitutional lawyer, Liborous Oshoma who was speaking on Nigeria Info's HardFacts.
According to Oshoma, 'no court can give such funny ruling nullifying all previously conducted marriages at the Ikoyi Registry.
He says the ruling/order can only take effect from the time it was pronounced.
The constitutional lawyer calls for caution on the part of citizens regardless of the federal government statement urging Nigerians to carry on with their daily lives as nothing happened.
You would recall that a Federal High Court in Lagos ruled that only local governments have the right to conduct marriages.