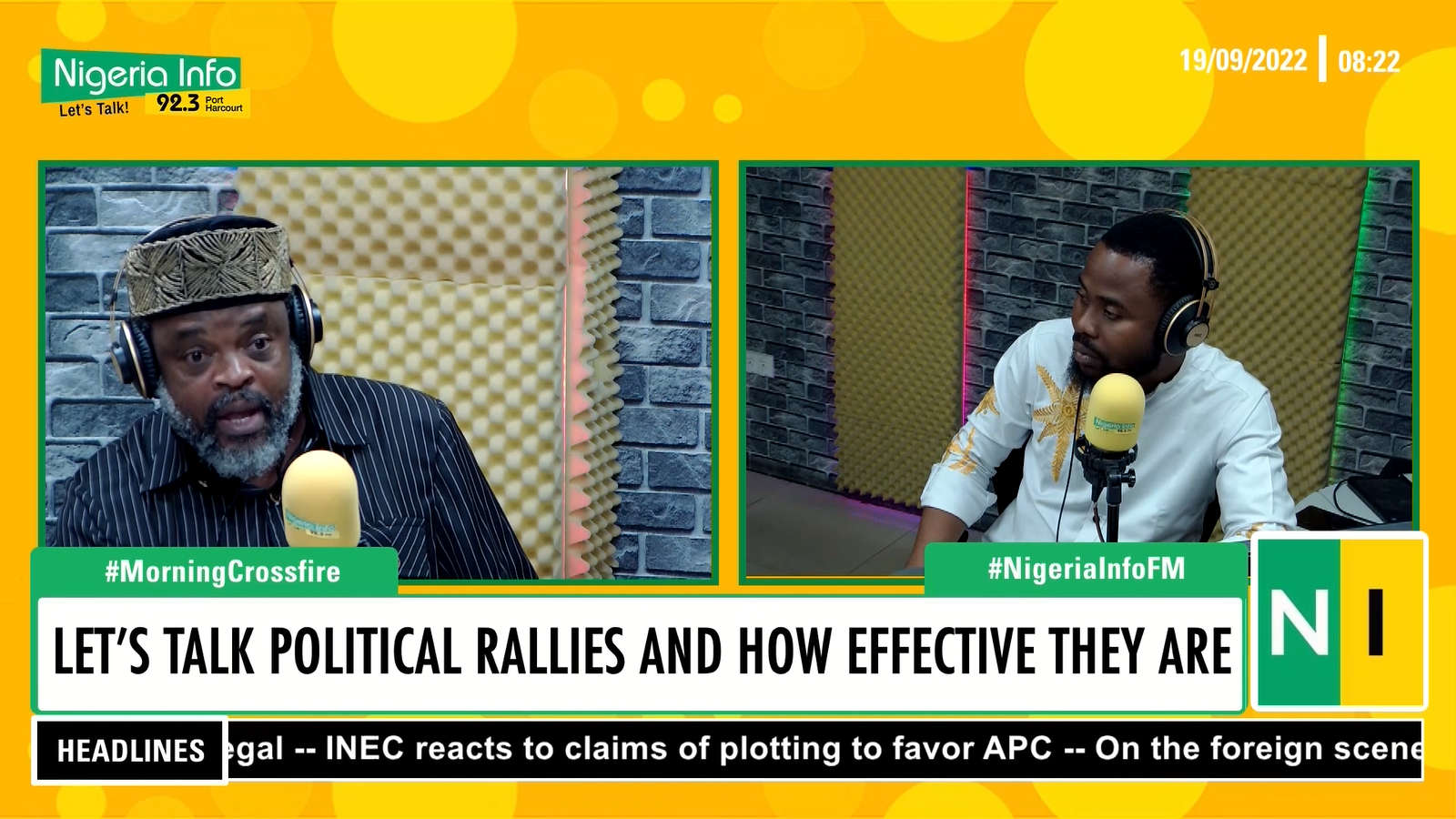 Socio-political commentator, Chief Emmanuel Iruayenama, is of the opinion that the political rallies taking place ahead of the 2023 elections will not translate to victory at the polls.
Chief Iruayenama told Ifiemi Andrew on Nigeria Info's Morning Crossfire that this is because it is the same people, driven by hunger, that attend political rallies.
"Same people everywhere…it's just hunger dragging people to the streets and that's the simple truth," he said.
He also believes that the parties lack political agenda.
"What are the agendas on ground? There are no agendas, it simply shows some persons are either being dragged for emotions or some people are just being dragged because they want to get something," he added.
Watch him state his position in the video below