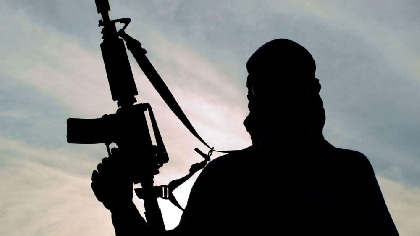 Armed gunmen dressed in police uniforms robbed the ATM of a bank at the motor park of the Rivers State University, Port Harcourt.
The incident happened early on Wednesday.
Spokesperson of the Rivers State University, Dr. Harcourt Whyte confirmed the incident to Nigeria Info.
Eyewitnesses say the gunmen had ordered the school security personnel on duty to open the gate and thereafter, tied up the shuttle drivers who slept at the park and the security personnel guarding the ATM.
The gunmen also took away a commercial shuttle. The amount of money stolen is still unclear.
The incident happened despite a police station being situated less than a hundred metres away from the school.
On Tuesday, Dr Whyte told our correspondent that the school has stepped up security measures after a student shot dead another student last week Thursday
In a related development, at least three people were injured on Wednesday following a fire outbreak at the Abonnema Wharf in Port Harcourt.
The fire caused panic in the area as online videos showed at least twenty petrol tankers attempting to move away from the scene at the same time.
The cause of the fire is still unclear but online videos showed firefighters at the scene and individuals rallying to help put out the fire.
The injured have been taken to hospital for treatment.