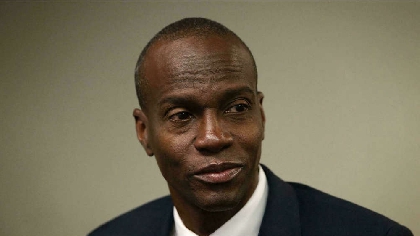 Haiti's President Jovenel Moise was killed during an attack on his private residence early on Wednesday, the country's acting Prime Minister Claude Joseph has confirmed.
Joseph said in a statement that a group of unidentified individuals attacked Moise's home at around 1 a.m. and fatally wounded the head of state.
The statement however does not specify how the President was killed. Haiti's first lady was shot and is receiving treatment, he added.
The Prime Minister called the assassination a "heinous, inhumane and barbaric act" and called for calm.
The capital and other cities in the country has been rocked by widespread protests earlier this year, as people demanded Moise's resignation.
Haiti's opposition said that Mr Moïse's five-year term should have ended on 7 February 2021, five years to the day since Mr Martelly stepped down but Moïse, however, insisted he had one more year to serve as he did not take office until 7 February 2017.
The year-long delay was caused by allegations of electoral fraud which eventually saw the result of the 2015 election being annulled and fresh polls being held, which were won by Mr Moïse.