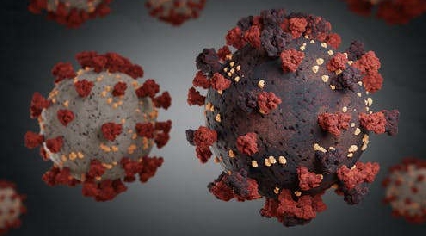 The Nigeria Center for Disease Control (NCDC) is warning that the new covid-19 Delta variant not only causes an increase in infections but also increases the hospitality rate because of its severity.
Deputy Director and Head of health division at the NCDC, Dr Oyeladun Okinromade. Dr Okinromade disclosed this while speaking as a guest on Nigeria Info's Hard Facts.


According to her, the new Delta variant is as a result of mutation. She added that this new variant has a ''high transferability rate, transmits rapidly and mostly responsible for increasing cases of Covid-19 being reported in Nigeria and globally''.
Another guest on the show and Director, Disease Control and Immunization, Dr Bassey Okposen confirmed that Nigeria is in her third wave of the coronavirus pandemic and that ''each wave is more violent than the previous one''. He says the new wave of any virus spreads faster than the previous one.
Reacting to the increase in hospitality rate, Dr Okposen added that ''the hospitalization rate is increasing because the virus is spreading faster, the severity of the disease is higher''. He noted that citizens of many advanced countries are getting vaccinated and urged Nigerians to do the same in order to ''achieve health immunity faster.''
''If we as a country don't get our citizens vaccinated faster to achieve health immunities, what we are telling ourselves is that we want to experience infections, reinfections and naturally get protected to achieve that health immunity and that might take close to 10 years.
''But if we as a country take the vaccination, we might achieve health immunity between one, two years. What the vaccines does is that with the protection from it, it reduces the hospitalization rate.''
Dr Okinromade reiterated that ''covid-19 transmission is still active and is ongoing, it is with us in Nigeria as well as the global level''. She added that until the transmission of infection is controlled, Nigeria will ''keep experiencing an occasional period of increase in the number of cases as a result of what we call mutation."
On the other hand, Dr Okposen is pleading with Nigerians to get vaccinated in order to facilitate the nation's health immunity.
Meanwhile, in Lagos State, more people have died due to Covid-19 related complications between the 1st and 20th of August. Commissioner of Health, Prof Akin Abayomi stated this while giving an update on the virus.
However, he assured that the battle to defeat the pandemic is still ongoing.