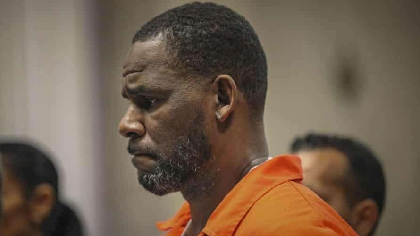 ...Singer Denies All Accusations
Prosecutors have accused embattled singer, Robert Kelly popularly known as R.Kelly of having sexual contact with an underage boy that he met in at fast-food chain, McDonald's.
In a court filing on Friday, federal prosecutors in the US brought forward the additional allegations against Kelly in his sex trafficking case.
Kelly is charged with running what prosecutors have described as a criminal network of bodyguards, managers, and others who assisted the singer in finding women and girls to take part in sex and pornography, while the singer exercised control over them.
Six different women and girls have been identified as Kelly's victims in the charges formally filed against him.
A jury is to be selected on August 9 to hear from more than a dozen of people whom the prosecutors allege were sexually or physically abused, threatened, or mistreated by Kelly.
R Kelly has denied all allegations made against him.