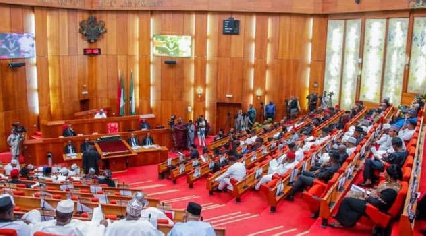 The Senate has passed the 2022 Appropriation bill of N17.126 trillion. The figure is N735 billion higher than the N16.391 trillion presented to the National Assembly by President Muhammadu Buhari.
A breakdown of the new figures passed on Wednesday shows that N3.8 trillion is for debt service, N6.9 trillion is recurrent non-debt expenditure while N5.4 trillion is for capital expenditure.
The Senate increased the benchmark price of crude from 57 to 62 dollars per barrel, from which a proposed increase in revenue is expected.
The House of Representatives had on Tuesday also raised the total estimates of the 2022 budget to over N17 trillion.
Meanwhile, the National Assembly is making plans on how to respond to President Muhammadu Buhari's letter on the Electoral Act (Amendment) Bill.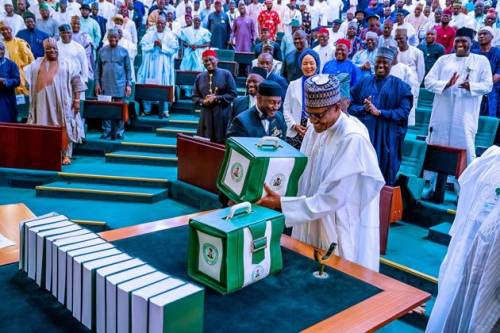 President of the Senate, Ahmad Lawan made this known on Wednesday after a private session to deliberate on the President's decision to withhold assent to the Electoral Act Amendment Bill passed by the National Assembly.
Lawan noted that the provisions of the 1999 Constitution (as amended) does not permit the Upper Chamber to exclusively take any action on such matters in the absence of the House of Representatives.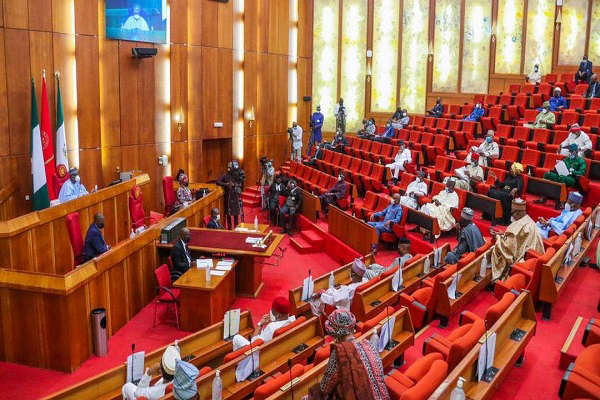 He, however, assured that a joint position would be reached with the House after due consultation with Nigerians to determine the appropriate line of action when both chambers reconvene in January.
Recall that President Buhari in the letter had explained that his decision to withhold assent was informed by advice from relevant Ministries, Departments and Agencies of Government after a thorough review.
According to the President, signing the bill into law would have serious adverse legal, financial, economic and security consequences on the country, particularly in view of Nigeria's peculiarities.