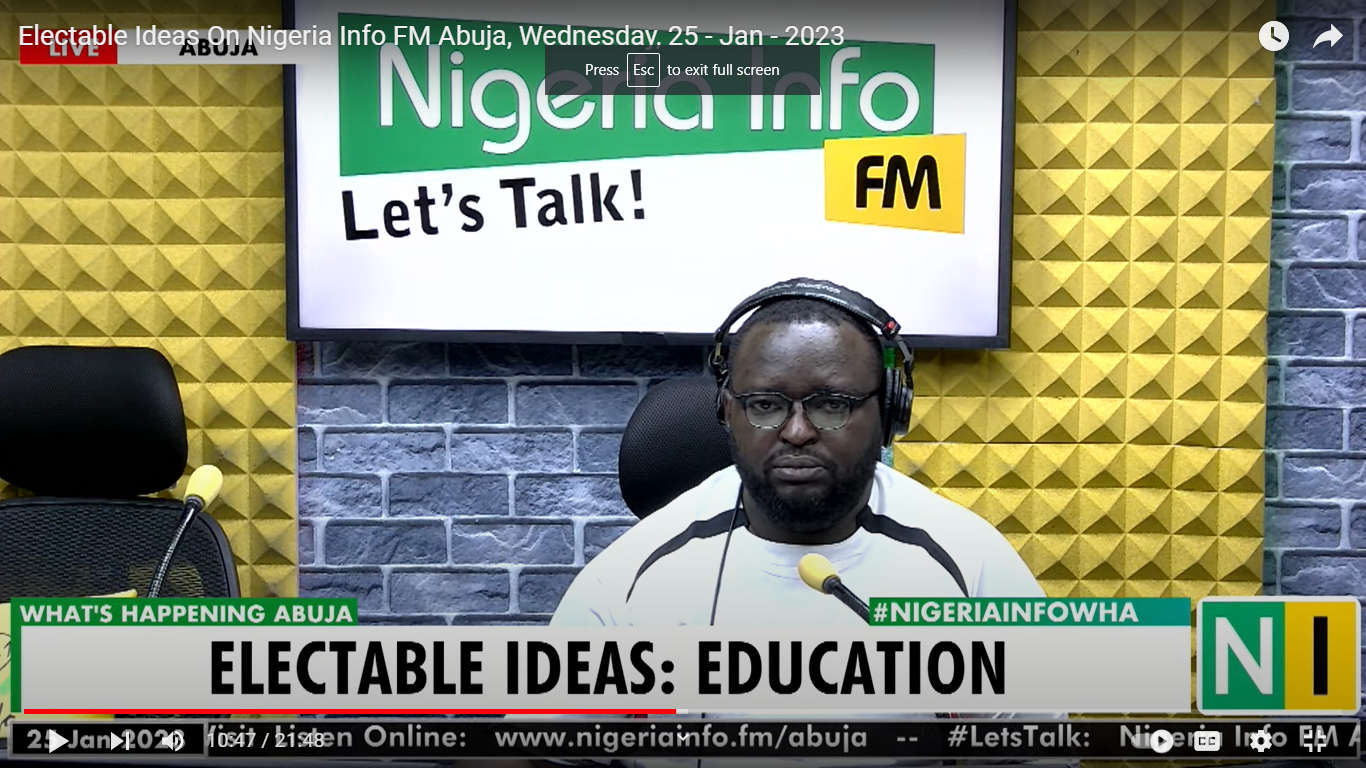 How Important Is Education As An Electable Idea
Join El Effizy On What's Happening Abuja #letstalk Electable Ideas: Education.
Education is the driver of prosperity in any nation because it drives productivity, economic growth, and problems solving skills.
Focus point:
1. Education as priority
2. Out-of-school children
3. Tertiary education timeline
What are your electable ideas on education in Nigeria?