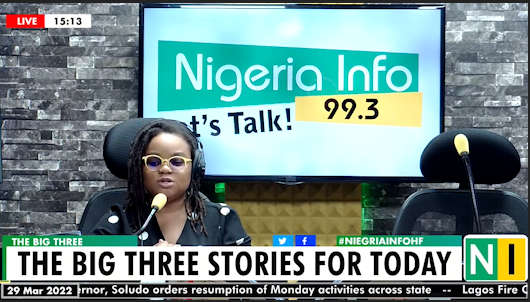 Broadcast journalist and Hard Facts show host Sandra Ezekwesili has reacted angrily to the response Dr Chinelo Nwando Megafu received when she tweeted, "I'm in the train. I have been shot. Please pray for me."
Ezekwesili questioned the loss of empathy among Nigerians as a result of political affiliations.
She wondered if politics is making Nigerians lose their humanity.
Chinelo was confirmed dead following a terrorist attack on a rail line going from Abuja to Kaduna on Monday.
Her tweet requesting prayers was met with comments such as; "oni iro oshi", "this is what they wanted. Make Nigerians suffer, and demarket the present Government. Still won't stop APC from being ten times better than PDP."
Another asked 'if Kaduna was on the way to Biafra, for her to be claiming to be on that train.'
Ezekwesili noted that similar reactions were received when the Chibok Abduction took place, as many viewed it as an attempt to tarnish the Goodluck Jonathan administration.