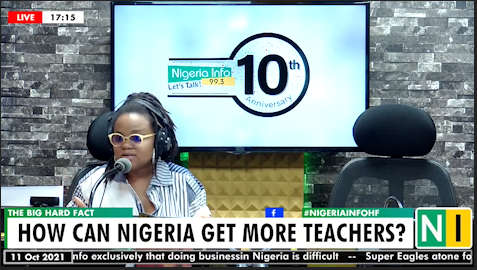 'After serving as a teacher for 35 years in level seventeen, my monthly pension is less than 70,000.'
Mrs Samuel, a retired teacher who called on Nigeria Info's Hard Facts, explained the plight of teachers in Nigeria.
According to her, the current predicament of retired teachers in the country discourages people from wanting to join the profession.
You would recall that the federal government had approved cash incentives to lure university students into studying to become teachers.
The plan by the federal government is to pay N50,000 a semester to students going for a National Certificate in Education(NCE) and N75,000 a semester for students going for a Bachelors in Education.
The federal government believes this will encourage more students to join the teaching profession.
Watch the full video below>>>