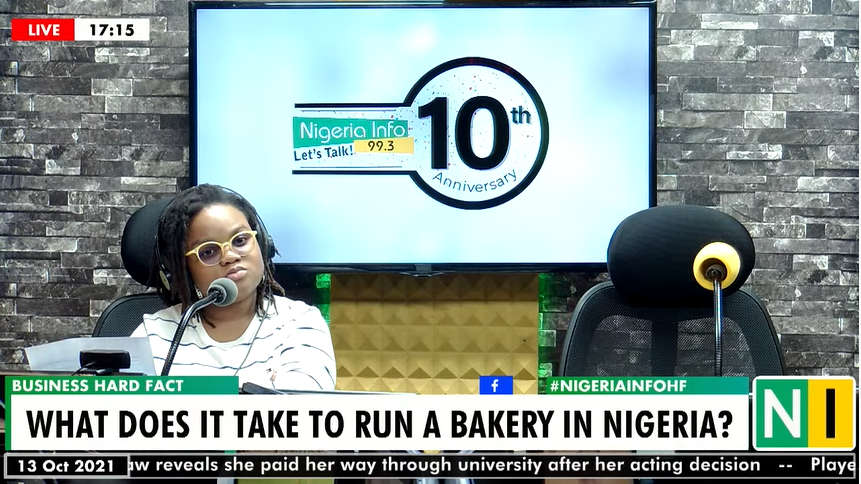 As the price of foodstuffs continues to increase, some industries are gradually feeling the brunt of the increase.
Bakery Manager, Mandela Makinde while speaking on Nigeria Info's Hard Facts revealed that increase in the prices of ingredients is making some bakers cut corners in bread production.
According to him, some bakers go as far as adding potassium bromate to their mixture and also replace sugar with saccharin to cut the cost of production.
Makinde said the price of flour which was 11,000 Naira in December 2020, is now worth 23,500 Naira.
Listen to him>>>