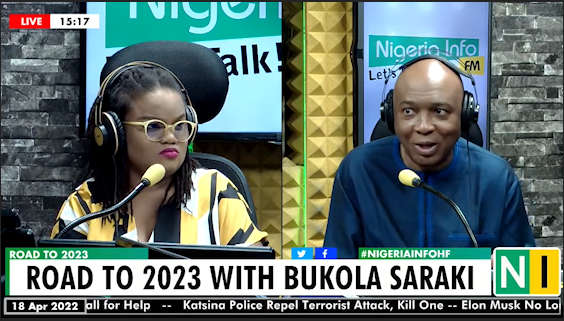 The state of insecurity in the country continues to generate reactions from Nigerians.
This time, the president of the 8th Senate, Dr Bukola Saraki is of the opinion that "funds being spent on security should be able to give Nigerians better results than they are getting now".
Saraki, who is aiming to secure the presidential ticket of the People's Democratic Party (PDP), disclosed this on Nigeria Info's Hard Facts.
According to him, there are people benefiting from the current state of insecurity.
He says the government needs to start holding people accountable for security failures.
When asked who he thinks should be held responsible, Saraki insisted that "those responsible for providing security in those areas" should be held responsible.
Legislative Expenditure and Resizing
The presidential aspirant says the legislature has an important role in governance, even if it's currently not working as it should.
He thinks the call to resize the national assembly may be counterproductive.
"If you weaken the national assembly, the executive can carry out things that are not in the interest of Nigerians," he told Sandra Ezekwesili.
"Over the years has not done itself a great favour in letting Nigerians recognise that they have value."
Legislative and Executive Synergy
Saraki had something to say about synergy and cooperation between the executive and legislative arms of government.
He says the executive should be able to meet regularly with the caucus leadership of the National Assembly.
He believes this will improve the working relationship between the two.