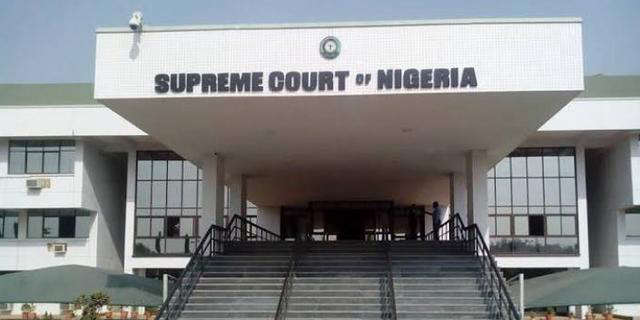 The Supreme Court has admitted an application filed by Rivers to be joined as a party in the suit by President Muhammadu Buhari and the Attorney-General of the Federation and Minister of Justice to void Section 84(12) of the Electoral Act, 2022.
Justice Musa Dattijo, who led the seven-member panel of the Justices of the apex court on Thursday, allowed the joinder application that Rivers brought through the Speaker of its House of Assembly and its Attorney-General.
The hearing on the suit was adjourned until 26 May.
The applicants told the court that they were opposed to the suit which originally had the National Assembly as the sole respondent.
President Buhari and Abubakar Malami had filed a suit at the Supreme Court, seeking to strike Section 84(12) of the Electoral Amendment Act 2022, which they say is inconsistent with Nigeria's Constitution.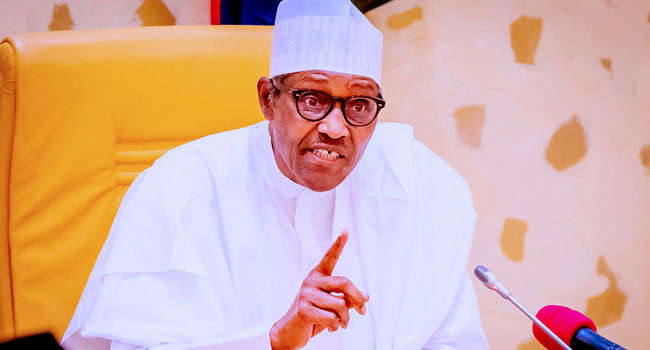 According to the court document, the plaintiffs contend that the section is inconsistent with the provisions of Sections 42, 65, 66, 106, 107, 131, 137, 147, 151, 177, 182, 192, and 196 of the Nigerian Constitution, 1999 (as amended).
They also say it violates Article 2 of the African Charter on Human and People and People's Rights.
They also contend that the Constitution already provides qualification and disqualification for the offices of the President and Vice President, Governor and Deputy Governor, Senate and House of Representatives, House of Assembly, Ministers, Commissioners, and Special Advisers.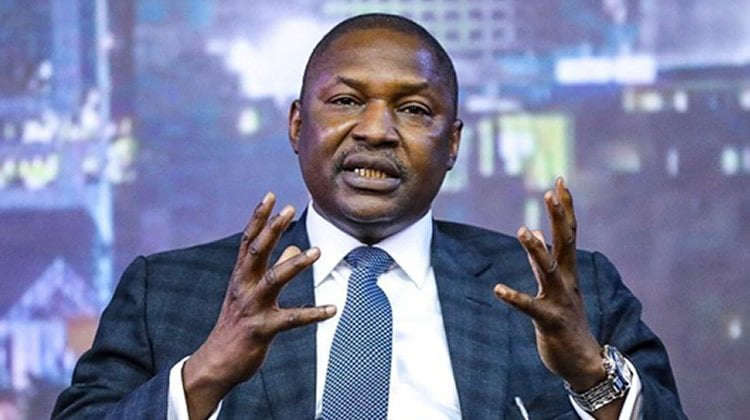 The National Assembly has asked the Supreme Court to strike out the suit.
In its counter-affidavit filed by its lawyer, Kayode Ajulo, the National Assembly said the Supreme Court cannot be invoked to amend the provision of any law validity made by lawmakers in the exercise of their legislative powers as granted by the Constitution.
They argued that the 1999 Constitution, as amended gave the National Assembly the power to make laws for good governance.
On 11 May, the Court of Appeal sitting in Abuja, vacated the judgment of the Federal High Court in Umuahia, Abia, which voided the provisions of Section 84(12) of the Electoral Act, 2022.
The controversial Section 84(12) of the Electoral Act, 2022 states that "no political appointee at any level shall be a voting delegate or be voted for at the convention or congress of any political party for the purpose of the nomination of candidates for any election."
This means political appointees can neither be aspirants nor serve as delegates at party congresses, primaries and conventions.