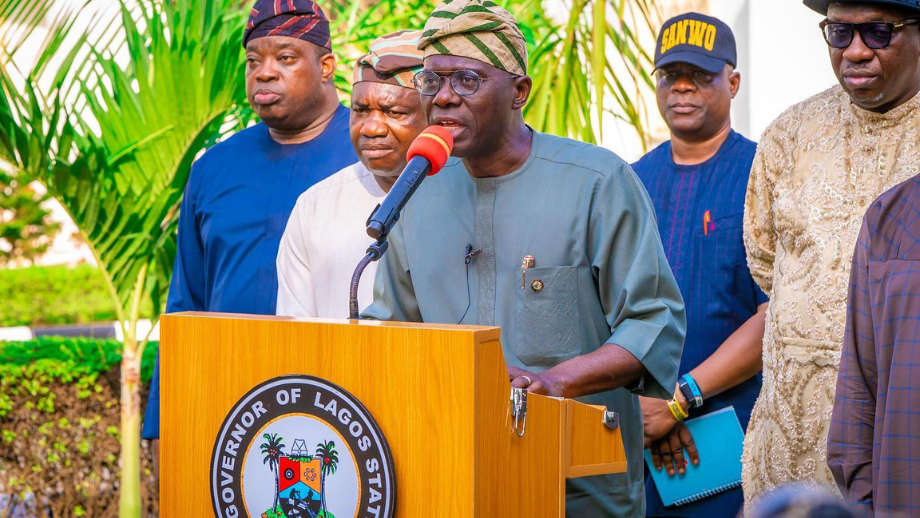 Gov. Babajide Sanwo-Olu of Lagos State has appealed to the Nigeria Labour Congress (NLC) to shelve its nationwide strike being planned to protest against the fuel subsidy removal.  
Speaking to newsmen after a post-inauguration thanksgiving service at the Cathedral Church of Christ, Marina, Sanwo-Olu said that "this is not the time to go on strike".
The thanksgiving service signified the end of activities to mark the governor's second term inauguration.
His wife, Dr. Ibijoke Sanwo-Olu, Deputy Gov. Obafemi Hamzat and the wife, Mrs Oluremi Hamzat, were also at the event.
Sanwo-Olu said that going on strike would neither address nor resolve any issue.
According to him, subsidy removal is in the interest of all Nigerians, hence, the need to support President Bola Tinubu to run the affairs of the country creditably.
"This is not the time to go on strike. Recall that all presidential candidates said the first thing they will do is remove fuel subsidy. So, what has changed? What has President Bola Ahmed Tinubu said or done that is different from what others would have done?
"The president has not even spent one week in office. We need to be very patient and reason together. Let us not make the issue about politics, but let's support this man. We should allow him go and reflect.
"Strike will not resolve anything, it won't address the issue. The point should be how to ensure a sustained turn around in our economy. The president mentioned better ways, and we started that in Lagos in January, and I hope other states can key into it.
"We don't need to wait for the national government, we just need to reflect on what the challenges are in the country and seek ways to resolve them.
"So I plead with the NLC not to turn the subsidy issue into a political one. The leadership should know they are leading people and so there is need to restrain themselves.
"Let us be patient and work with the president. NNPC has said it has more than enough fuel to go round, so there is no need to heat up the polity. We should not get political because it is governance, and the people must see purposeful governance," he said.
The governor urged the labour leaders to join hands with the present administration at the federal level and be patient with the President, in his commitment to turn the economy around and make Nigeria a better place for all.