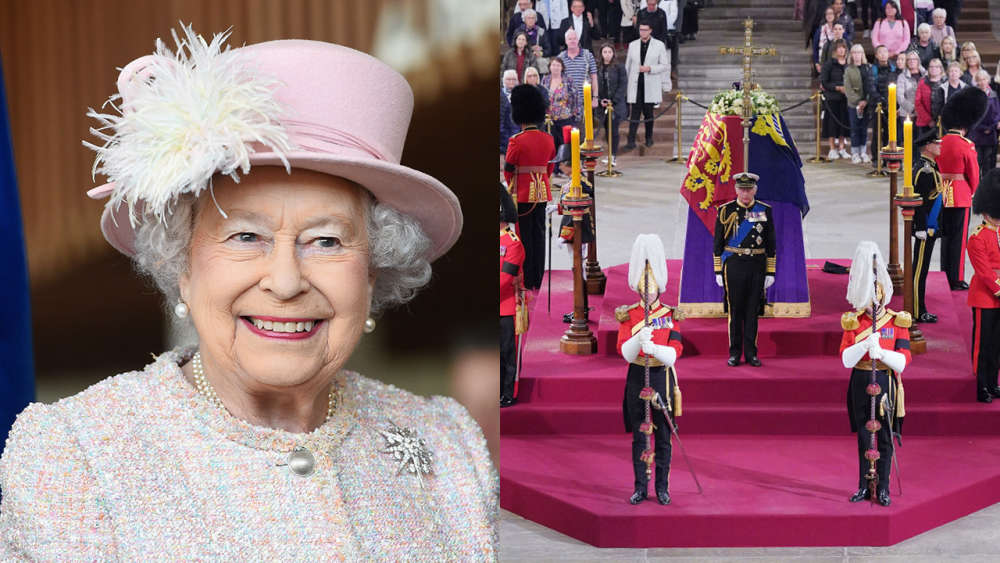 The funeral and lying-in-state of the late Queen Elizabeth cost the UK Government an estimated £161.7 million, UK's Treasury reveals.
Following the demise of Queen Elizabeth, the longest-reigning monarch in British history, at the age of 96 on September 8th, the nation entered a period of 10 days of national mourning, culminating in her state funeral on September 19th.

According to figures published by UK Treasury on Thursday, the Home Office spent £74m on the events, while the Department of Culture, Media and Sport spent £57m.

Other costs include £2.9 million by the Ministry of Defence, £2.6 million by the Department for Transport, £2.2 million by the Welsh Government and £2.1 million by both the Foreign, Commonwealth and Development Office and the Northern Ireland Office.

The Treasury said that the costs include "fully refunding" the Scottish and Welsh Governments, and the Northern Ireland Office, "which in turn they were able to repay to partners who also incurred costs".

"The government's priorities were that these events ran smoothly and with the appropriate level of dignity, while at all times ensuring the safety and security of the public," John Glen, Chief Secretary to the Treasury, said in a written statement.

In conclusion, the funeral and lying-in-state ceremonies of Queen Elizabeth commanded substantial financial resources, amounting to a total expenditure of £161.7 million. The UK Government, along with various departments and offices, undertook these expenses to ensure the events were conducted seamlessly, with utmost dignity, and with due consideration for public safety and security.