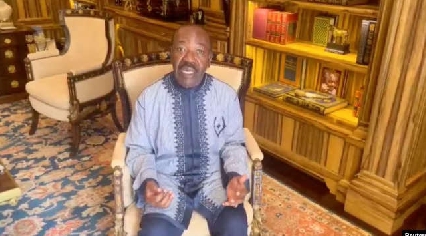 Ousted former Gabonese President Ali Bongo is now free to leave the country and travel abroad as he wishes.
Gen Brice Oligui Nguema, the Chairman of the Committee for the Transition and Restoration of Institutions, also the transitional President, said on Wednesday night.
In a statement broadcast on Gabonese state television channel Gabon 24, Col Ulrich Manfoumbi, the spokesman for the ruling junta, said that "given his state of health, former president Ali Bongo Ondimba is free to move about. He may, if he wishes, travel abroad to undergo medical check-ups."
Recall that after losing power in a coup on August 30, Ali Bongo was kept under house arrest.
The former head of state suffered a stroke in 2018 while on an official visit to Saudi Arabia. The illness kept him out of office for almost 10 months. During this time, he was treated in Morocco.
Bongo took office in 2009, succeeding his father Omar, who ruled the country for some 41 years, gaining a reputation for iron-fisted rule and kleptocracy.