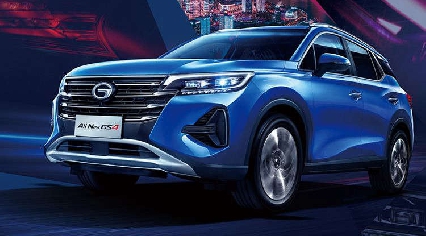 GAC Motors has unveiled its new GS4 sports utility vehicle in Nigeria.
The new model of the GS4 SUV comes with improved features that make the vehicle more compact, luxurious, and suitable for Nigerian roads and for its owner.

The GS4 SUV was unveiled at the commissioning of the GAC Motor showroom and aftersales workshop in Lagos.

Speaking at the event, the Chairman of GAC Motors Nigeria, Diana Chen said the new GS4 SUV is a testament of the company's ability to listen to feedback from its customers and improve its services.

Mrs. Chen who led the high profile dignitaries at the event on a tour of the facility, emphasized that the aftersales workshop was launched to provide customers with proper maintenance of their vehicles and have them relax at the luxurious showroom at the facility.

She said GAC Motors is set to be a leader in the Nigerian automobile industry.

"In Nigeria, the showroom is not a business at all because of the challenges.
"The first challenge is security.

"The second challenge is the bosses who are meant to patronize us are usually preoccupied with work and can't visit showrooms.

"But we as GAC Motors always tell ourselves that we need to be the leader.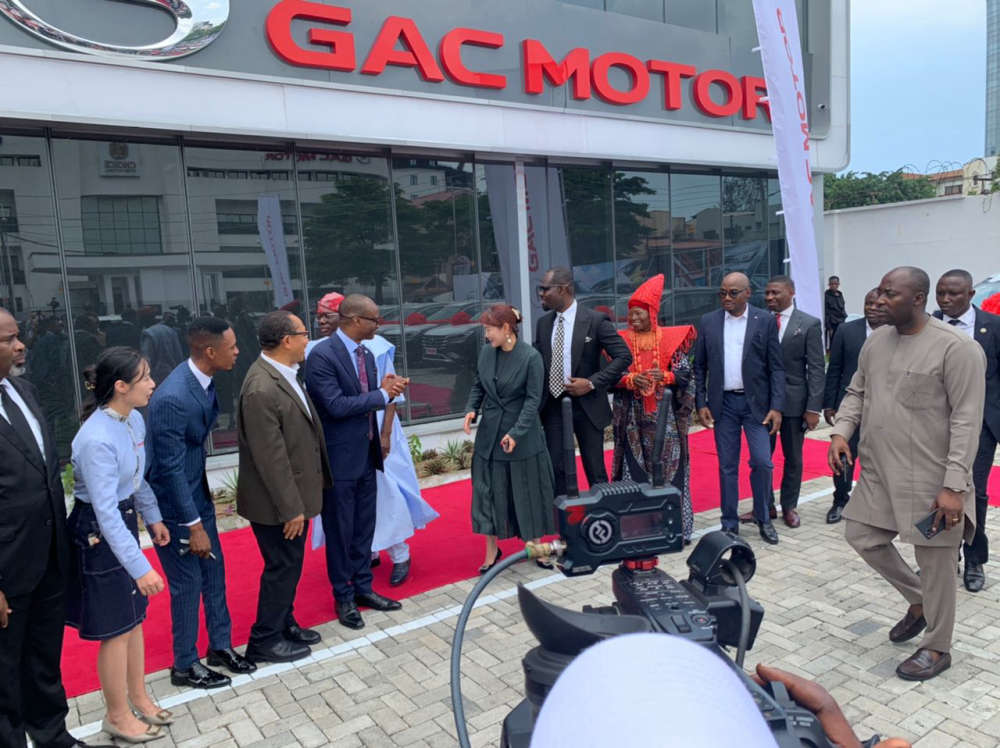 "We need to apply innovation and be ahead and change the game in the automobile industry.

"We plan to open five of this world-class showroom in the three major cities and also open an aftersales service center in every state of the nation."

She explained that the GS4 would marks a difference in the SUV segment with fuel efficiency, state-of-the-art equipment and artistic simplicity.

She further commended Governor Babajide Sanwo-Olu for encouraging private investors to thrive in Lagos State through its policies and programs.
The Lagos State Governor inaugurated the GAC Motor Showroom and after-sales workshop and unveiled the new GS4 SUV.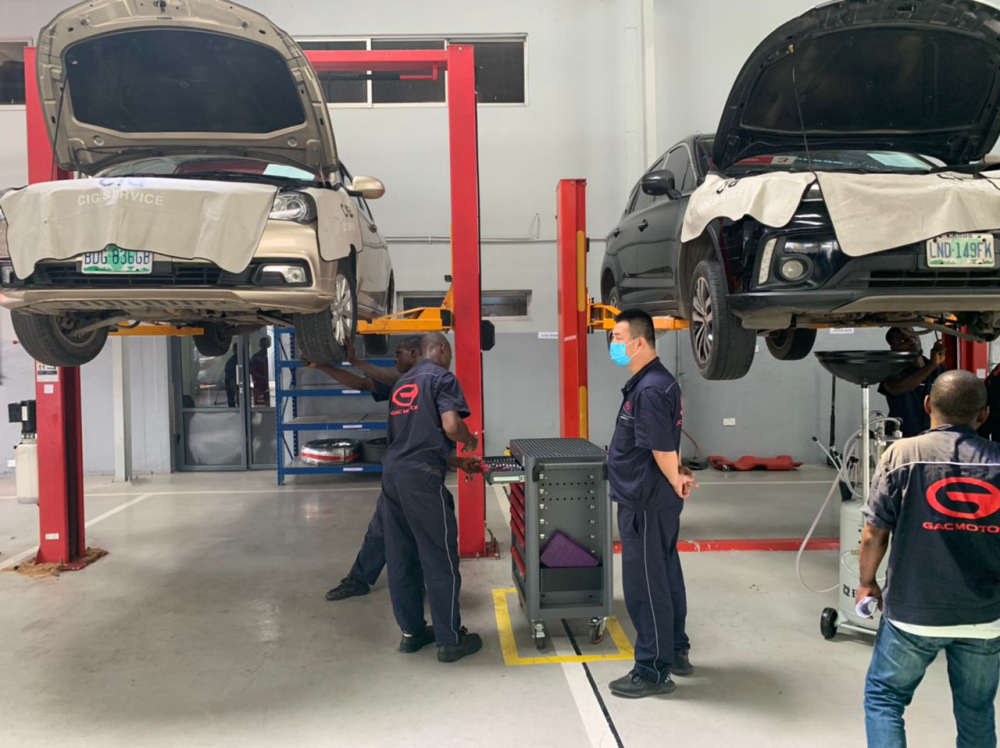 He called on financial institutions in Nigeria to support the automobile industry.

Governor Sanwo-Olu announced that the state government is partnering with GAC Motors for the establishment of an assembly plant in Ikeja.
The plant will be commissioned in 2022 and create jobs, he said.

"The relationship we have with GAC Motors is not just to buy cars, very soon we will be asking you to join us in the unveiling of an assembly plant here in Ikeja before the end of the year.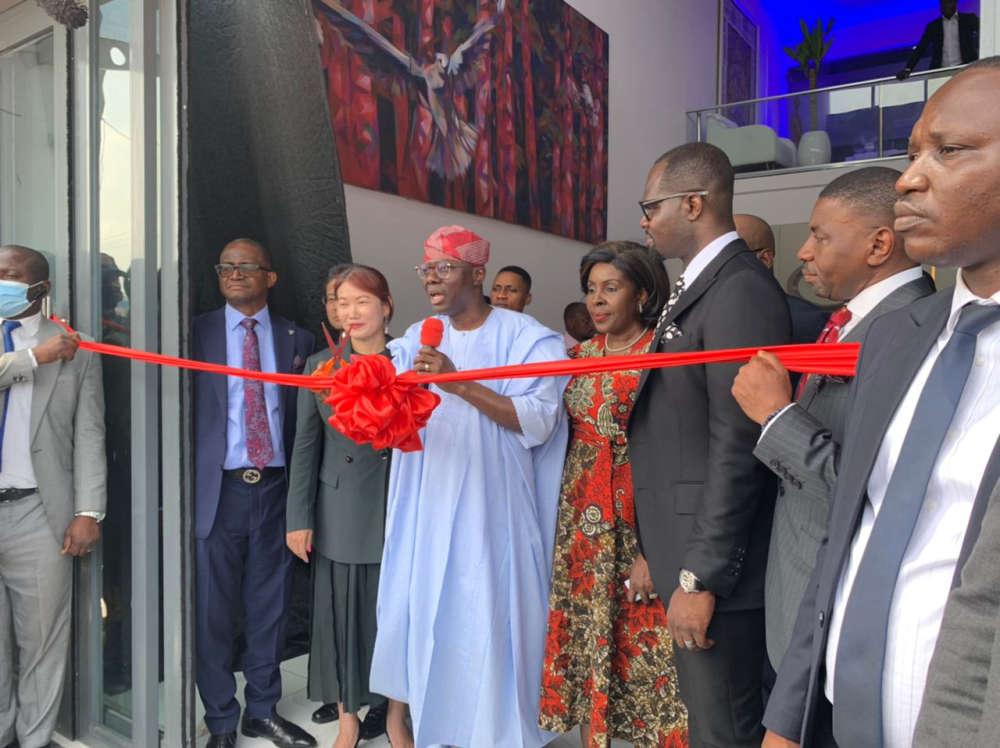 "That is a major partnership between the government and GAC Motors here in Lagos.

"So we are not just buying a finished product, it's about ensuring that we can create jobs and we can give livelihood to our citizens and we can transfer technology.
"We need to continue to support such endeavors," the Governor said.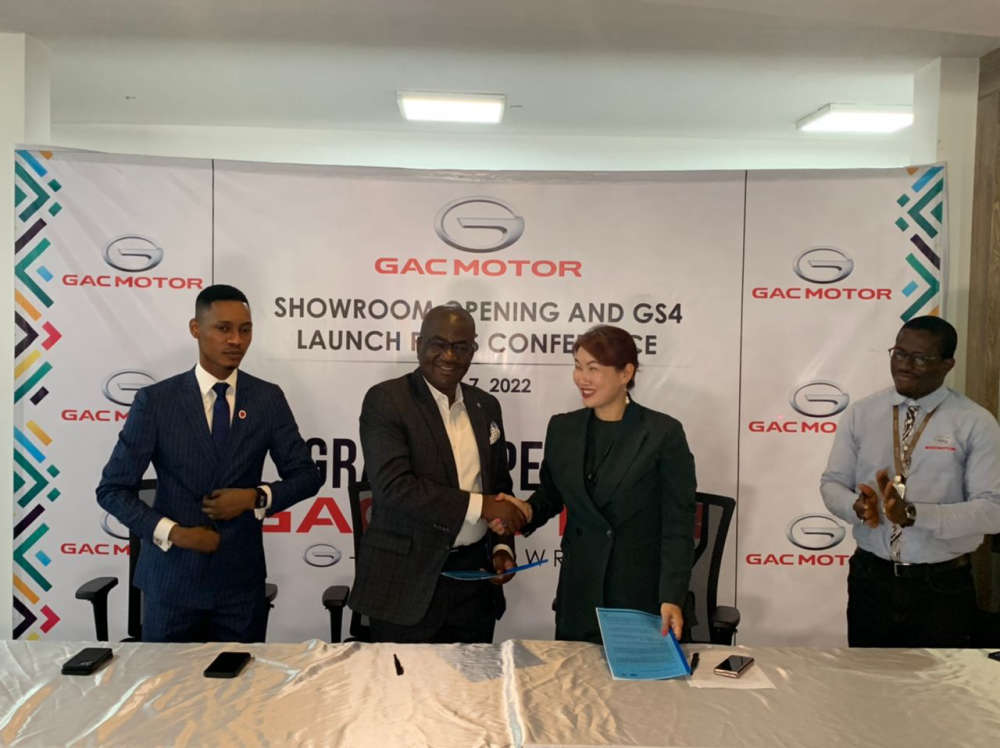 The dignitaries at the inauguration include the Managing Director of Polaris Bank, Innocent Ike; the Managing Director of Wema Bank, Ademola Adebise; a representative of the Bank of Industry; and businessman, Aliko Dangote.