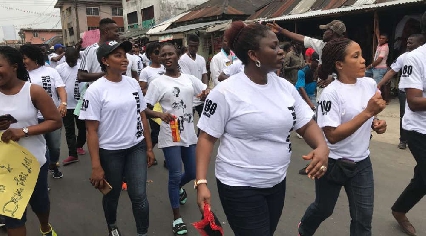 This report focused on curbing drug abuse among residents of Rivers State. The problem of substance use in our society has negatively affected socio-economic activities in the state. This report will also look at some of the commonly used substances or drugs and the factors that influence their use by people, particularly adolescents and youths. Drug abuse is the non-medical, self-administration of a substance to induce psychoactive effects, intoxication or altered body image. Drug abuse is a global health and social problem with distinct conditions and problems that differ locally.
Despite efforts by the government and the National Drug Law Enforcement Agency (NDLEA) to stem the tide, there has been a consistent spate in the number of cases especially amongst adolescents aged 10-25 years. It usually begins with the use of alcohol and tobacco due to early exposure. Others develop an addiction that makes them use other hard drugs that cause significant harm to themselves, family and community. The use of psychoactive substances among adolescents and youths has become a subject of public concern due to its effect on addicts and society. It often leads to crime violence and economic deficit.
RESPONSE TO CURB DRUG ABUSE
To address the issues of drug abuse on adolescents and youths and improve the wellbeing and lifestyle of drug addicts, Dr Mrs Christie Bature founded a nongovernmental organization 180-degree rehabilitation centre in Port Harcourt as a result of the negative effects of drug abuse on members of her family.
According to Dr Bature, about 80% of her immediate family members including her father died of abuse. She said it was when her own son began to toll the path of drug abuse that she began to seek an enduring solution to drug abuse to help her family and society. She said drug addiction and spread is far beyond how society perceived it. She said when her father and other siblings died of drug addiction; she never considered it as a problem until her son began to toll the same line. She said her sons' involvement in drugs forced her to begin the campaign on drug abuse to schools, media houses and communities to create awareness about the menace and possible approaches that can address the situation.
According to her ''my father died of addiction, my elder brother died of addiction, I have five siblings four of them died of addiction, my mother died of broken heart''
She said the pathetic situation motivated her to set up the 180-degree rehabilitation centre in Port Harcourt to help drug addicts, which according to her has been functional and has recorded huge successes in the past 16 years.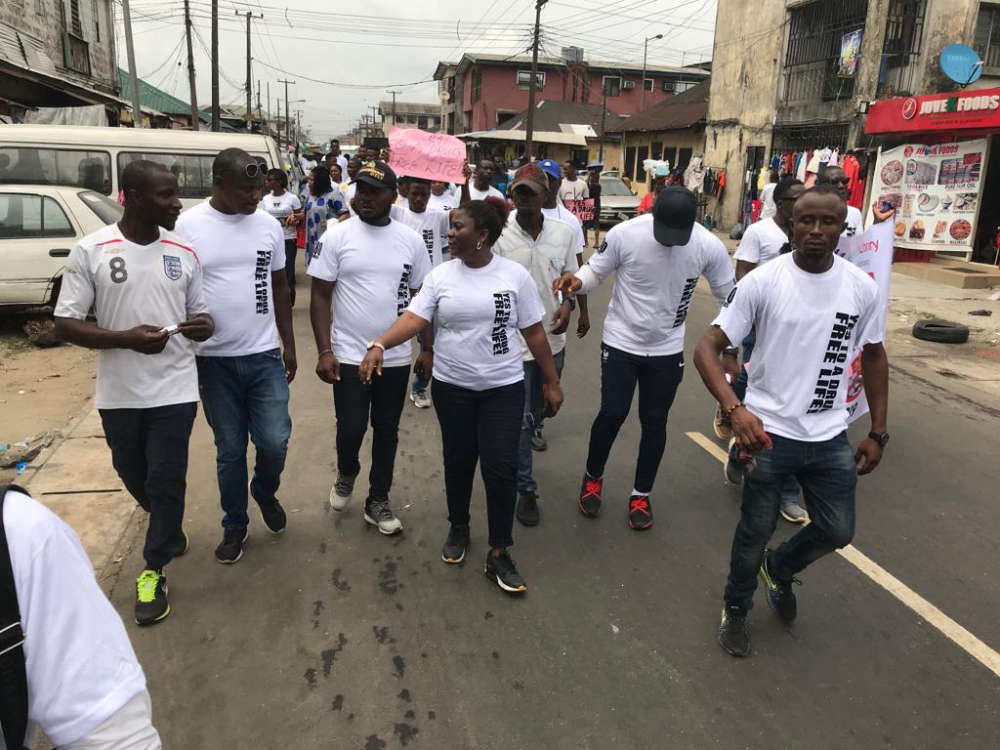 EVIDENCE
The founder of the NGO 180 Degree rehabilitation centre, Dr Christie Bature said some of the addicts rehabilitated at the centre including her own brother are now active members of the campaign against drug abuse. She said some of them work as volunteers at the centre. Bature said these volunteer workers share their stories of addiction with addicts who are undergoing treatment at the centre as well as compelling them to quit the intake of illicit drugs. She also explained that some of the rehabilitated drug addicts are now meaningfully engaged in socio-economic activities and are also stable at work.
HOW THE RESPONSE WORKS
She said taking the campaign to schools has helped the schools understand better the danger of drug abuse. This, she said, was achieved by using the school children in drama to demonstrate the negative effect of drug abuse on addicts and society. She also said that some chiefs and community leaders of some of the neighbouring communities visited in the old Port Harcourt Township are now partnering part of the sensitization campaign against drug abuse. She said some NGOs get recommendations from the chiefs and community leaders. She said the use of the media in its campaign has created more public awareness about the NGO across the world, as some of its patients come from the UK, USA and other parts of the world.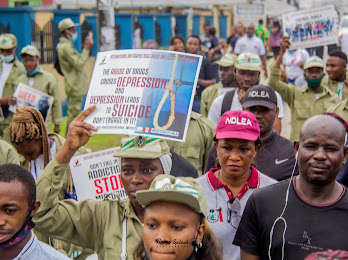 PROBLEMS
Dr Bature likened drug abuse to the devil as its effect on society is to steal, destroy and kill its victims. She said there is a high level of societal problems in the country as a result of drug abuse among adolescents and youths. She said the situation is also responsible for the high number of unemployable persons, large number of dependents, violence and loss of manpower.
LIMITATION
She said curbing drug addiction is hampered by inadequate funds to expand the activities of the NGO to accommodate the number of addicts that need help. According to her, there are a limited number of rehabilitation centres in Port Harcourt.
She also stressed the need for more effective implementation of relevant laws against manufacturing, trafficking and importation.
Another NGO, Right Minds Leaders Network, said the issue of substance drug abuse amongst adolescents and youths in Rivers State are of great concern to them. According to the Executive Director of the group, John Best Uche the group is embarking on sensitization against drug abuse in the state.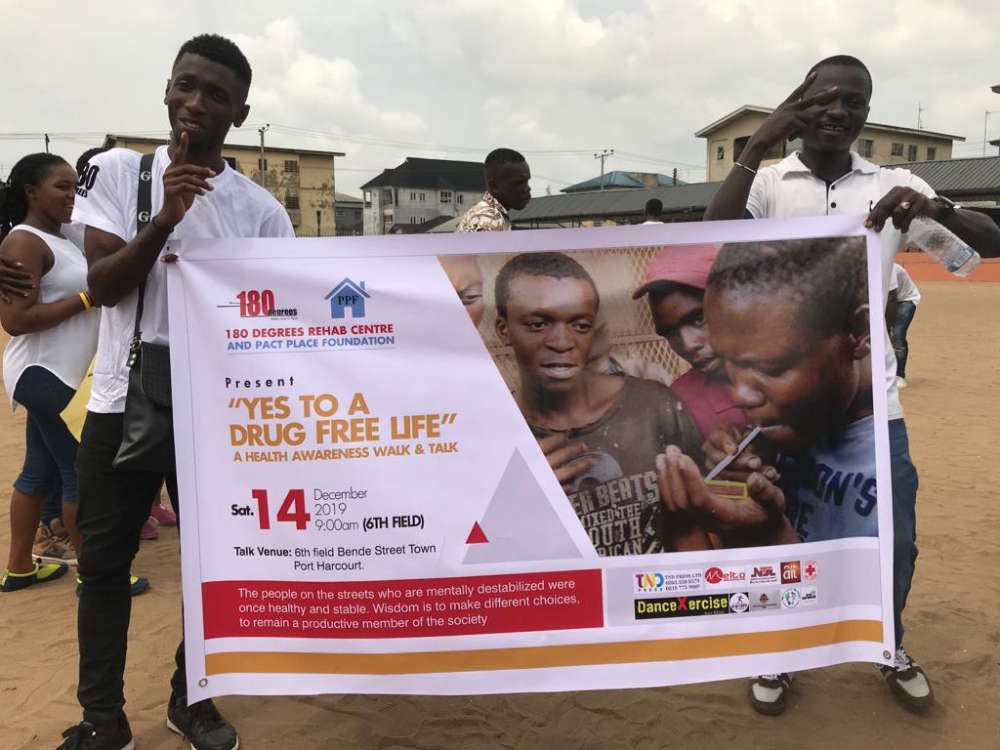 He said the group has taken it upon itself to ensure that issues of substance or drug abuse are curbed or reduced to its minimum. He opined that if young people are the hope of tomorrow and their lives are being endangered by substance or drug abuse what then becomes the future of society. This, according to him, informed his interest to contribute using the Right Minds Leader Network as a platform. He said ignorance and Peer group are the two major factors influencing young people into substance or drug abuse. He said during sensitization young people willingly come out after listening to their programmes to narrate their experience and at the end, the NGO recommends them to other NGOs for treatment and rehabilitation. Mr John Best Uche explained that the NGO only stops at sensitization because it lacks the funds to establish a rehabilitation centre.
The National Drug Law Enforcement Agency NDLEA Rivers State Command whose responsibility is to fight against substance and drug abuse as well as rehabilitation says it arrested a total of 147 suspects, treated and rehabilitated 31 drug-dependent persons in 2021. Public Relations Officer of the command, Emmanuel Ogbumgbada said 118 of the suspects are male while 29 are female.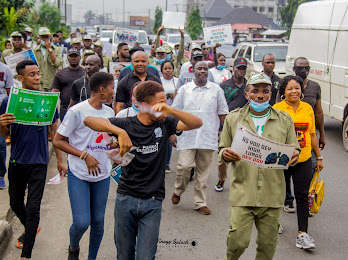 According to him, the command also seized 881.403kg of Narcotic drugs and psychotropic substances. He said that the command also convicted 13 illicit drug dealers who were sentenced to various jail terms at the Nigerian Correctional service Centre. He also stressed the need for public cooperation in the fight against substance and drug abuse to make society drug free.
One of the persons rehabilitated by 180 Degree Rehabilitation centre, who does not want his name to be mentioned, says it's been a life-changing experience, "pressure of life can sometimes get us into different positions, I thought Morphin is a mere pain reliever, but goes beyond that it let to abuse. What made it stay more than it should be was because I thought it was a reliever and I felt I should be taking it as it made me feel relaxed. On the other hand, it has caused me loss of money attachment to substances which goes into deficit in my life''
According to him, he decided to make his experience public because it was difficult for him to concentrate on other aspects of life. He said it wasn't really easy for him to withdraw from the substance despite his determination. He said been rehabilitated through the effort of the 180-degree rehabilitation centre, he is now redirecting his time into more creative and productive things. He said he is happy that he has overcome this ugly and life-threatening experience.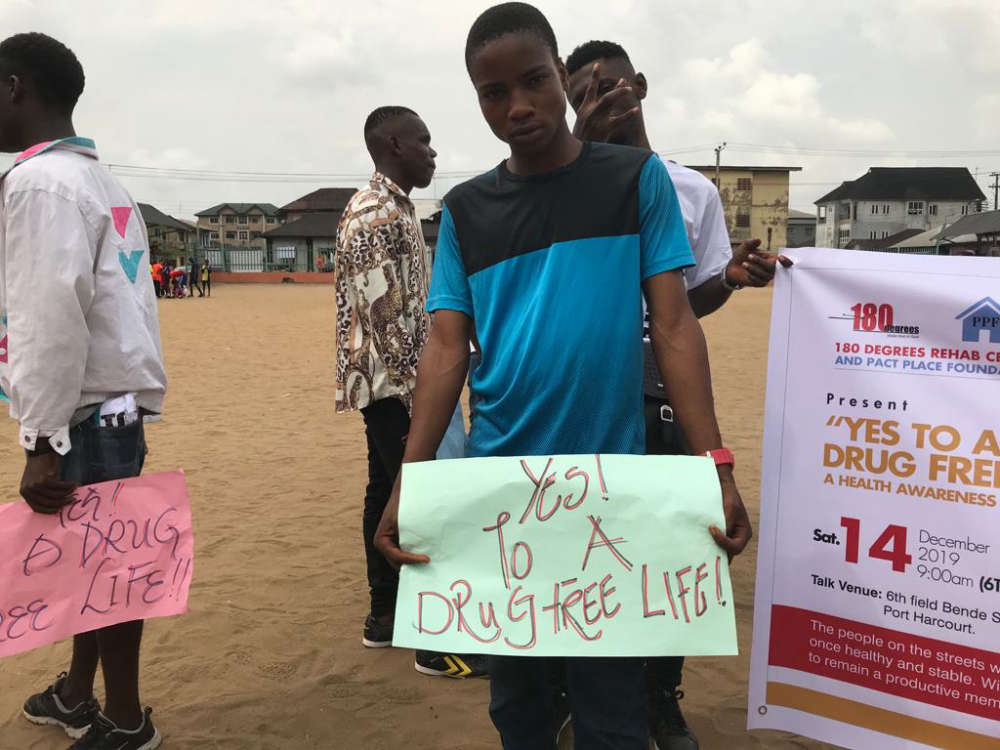 Following the increasing number of drug addicts in society, there is an urgent need for the campaign against substance or drug abuse to be wholesome, involving
Families, communities, youth groups, churches, schools and markets as limiting to NGOs and Government agencies is not enough.
Ministry of education at all levels should as a matter of urgency design curricula on drug education at levels of education in the country
There should be proper funding of relevant NGOs and Monitoring agencies Government the funding and equipment of the monitoring agencies to expand their operation.
There should be a need for the government to provide employment or skills for rehabilitated drug addicts to keep them busy.