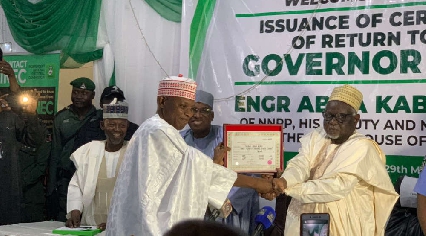 The Independent National Electoral Commission has issued Certificates of Return to the Kano State governor-elect, Abba Kabir Yusuf; his deputy, Aminu Abdulsalam; and the 26 elected members of the State House of Assembly.
The certificates were given by the National Commissioner of INEC, Prof. Abdullahi Abdu Zuru at the INEC headquarters in Kano, the venue of the governorship election collation.
Engr. Abba of the New Nigerian People's Party (NNPP) won the 2023 gubernatorial election held on 18 March with 1,019,602 votes to defeat his closest rival, the All Progressives Congress (APC) candidate, Nasiru Yusuf Gawuna who polled 890,705 votes.
After receiving the certificate, the governor-elect restated his commitment to making Kano State one of Nigeria's best by reviving commerce, industry and the education, health, and agricultural sectors.
"Our state needs revival," he stated.
"As the elected governor, I pledge to revive the education sector, the healthcare sector, the agriculture sector, as well as commerce and industry as promised during our campaign rallies," he added.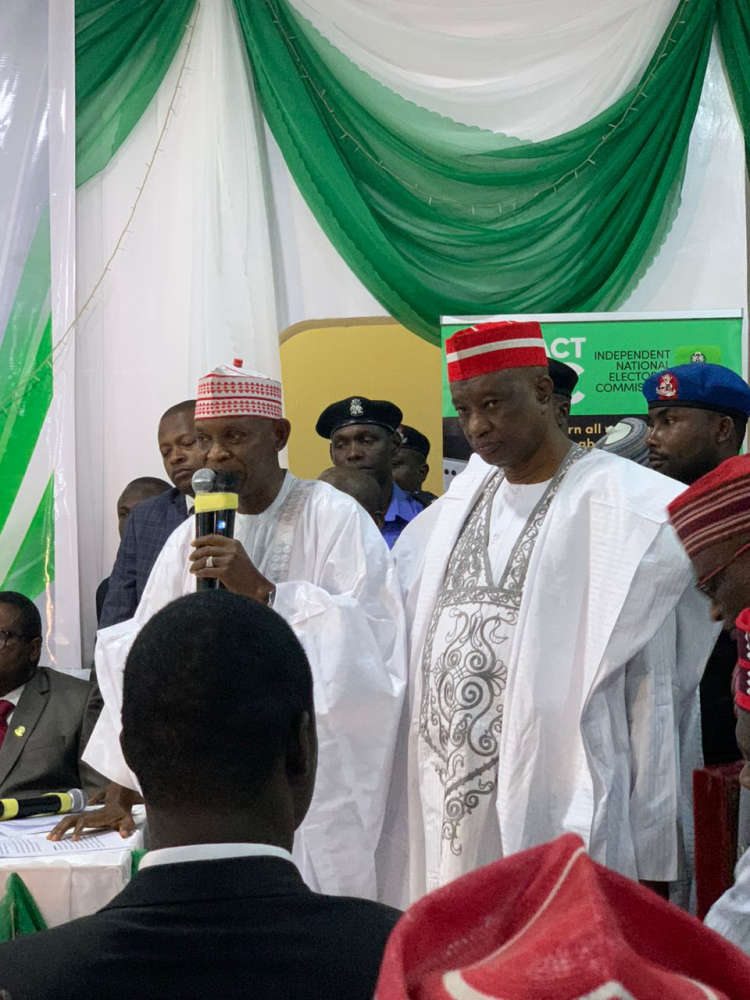 Engr. Abba commended INEC for what he described as "the most credible election" in Kano state.
He also thanked the residents of the state for voting for him.
"We want to commend INEC for conducting one of the best elections in the state.
"We appreciate your efforts. I want to use this opportunity to thank all those who voted for us, we promise that we will not disappoint you," he said.
The Certificate of Return for the 26 elected lawmakers for the State House of Assembly was presented by the Kano State electoral commissioner, Adams Abdul Zango.