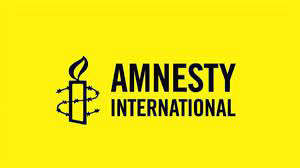 Amnesty International is raising the alarm about the death and disappearance of people in the South East despite the intervention of security operatives to avert the chaos in the region.

According to the organization, at least 115 people were killed by security forces in four months in the South East. Police say at least 21 personnel were killed in three months in Imo State and more than 500 people were arrested after the police and military raids.
Country Director, Amnesty International, Osai Ojigho, says more people have disappeared and died in "unlawful detention."
Amnesty International, who investigated the killings, gave reports based on eyewitnesses accounts, medical and autopsy results that there were "evidences of brutal violence" inflicted upon the bodies before dying.
Speaking on Nigeria Info programme HardFacts, Ojigho disclosed that the evidence points to "ruthless use of excessive force and complete disregard for the rule of law".

According to her, "in carrying out arrests, we note sweeping actions committed from house to house and just picking up young men under the pretext of carrying out an investigation. People were beaten, people were tortured, and people were threatened. Quite a few people lost their lives in the process."
Ojigho also revealed that the security operatives did not observe the guidelines and minimum standards required when enforcement use force.
"If you ask someone what are you doing on the street, and you pick them up and bring them to the station, you should do so in a humane manner. You shouldn't drag them," she said.

The Amnesty International Country Director further listed the rights that were violated by the operatives: rights to life, rights to dignity of person; no form of beating or humiliation should be imposed, an accused is entitled to a fair hearing, access to a lawyer, deprivation of personal liberty without a court order, right to freedom of movement and privacy.
Ojigho noted that the accused should have been prosecuted in a court within 24-48 hours which is yet to happen. While noting that the operatives acted as they wished without observing the right protocols, she revealed that the perpetrators of the killings and mayhem in the South East are yet unknown.