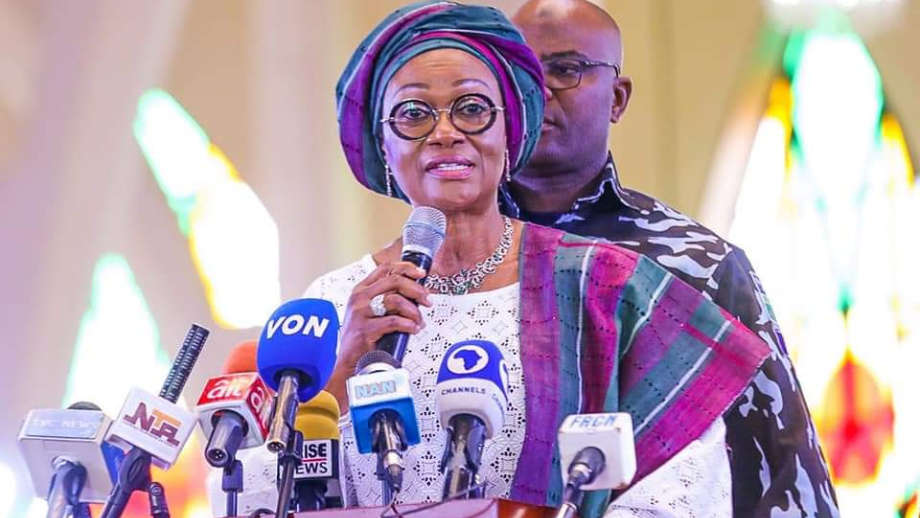 The wife of the President-elect, Oluremi Tinubu has assured Nigerians that her family does not need the wealth of the nation to survive as God has blessed them.
Sen. Tinubu stated this during the 2023 presidential inauguration inter-denominational church service held at the National Christian Center in Abuja.
She further stated that the prayers of the Nigerian people are crucial, reiterating her husband's commitment to doing what is right for the country.
The former First lady of Lagos State acknowledged that the wealth of the nation belongs to all Nigerians and expressed humility regarding her husband's victory in the polls. She emphasized the importance of unity, renewed hope, and the expectation of the best for the country.
Reflecting on the significance of her husband's inauguration, Sen. Tinubu noted that it would be the seventh consecutive democratic transition since 1999, symbolizing perfection. She offered prayers that, with the help of God, they would lead the country on the right path.
In her speech, Sen. Tinubu referenced Isaiah 43:18-19, emphasizing the need to let go of the past and embrace a new beginning. She highlighted the importance of unity, as stated in Psalm 133:1-3, and called for Nigerians to come together and renew their hope in the nation.
Sen. Tinubu emphasized that Nigeria's wealth is the collective wealth of all its citizens and assured that her family does not require the nation's resources for their personal survival but rather to fulfill their responsibilities. She made a promise, on the altar, to set the nation on the right path with the support of the people and God's guidance.